Environmental Justice in Focus
3/6/2019, 8:33 a.m.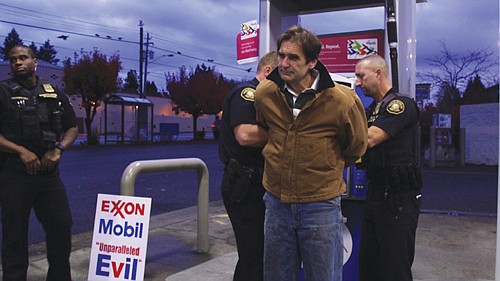 As we have seen from heat waves, extreme cold, flooding, hurricanes, and other disasters, it is communities of color and areas with low income populations that are often hit first and hardest by the effects of climate change.
Bringing this critical issue of the day to the community for discussion and reflection, St. Philip the Deacon Episcopal Church, 120 N. Knott St., invites the community to a film screening and discussion of the 2018 film "Reluctant Radical" taking place Wednesday, March 13 at 7 p.m. Admission is free.
Ken Ward, environmental activist and subject of the film, and Lindsey Grazel, the filmmaker, will be present for a post question and answer session.
The Reluctant Radical follows Ward through a series of protests, culminating in the coordinated action to shut down all the U.S. tar sands oil pipelines. The film showcases both the personal costs and also the fulfillment that comes from following one's moral calling, even if it means breaking the law.