Healing Hearts and Minds
World premiere play opens eyes to mental health
3/20/2019, 6 a.m.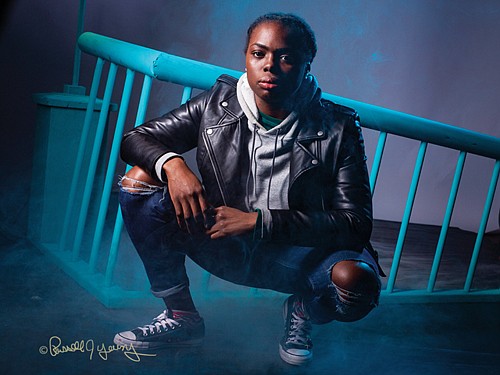 Knocking down taboos surrounding mental health, particularly in black and other communities of color, is the driver behind a new theatrical production by an African American playwright that gets its first showing in a world premiere at Milagro Theatre.
'Jump,' by Charly Evon Simpson and directed by Portland's La'Tevin Alexander is presented as a co-production between Milagro and Confrontation Theatre, a theatre group Alexander formed three years ago to present plays about the African diaspora and provide black youth access and opportunities to creatively express themselves.
Alexander has starred in the TV series Portlandia and Grimm and played Muhammad Ali in the 2018 Oregon Children's Theatre production of "In This Corner: Cassius Clay." He moved to Portland after finishing up his Theatre Management course work at Florida A&M University. Simpson is a playwright, performer, and educator from New York City.
Her play 'Jump' addresses the all too familiar story of family, fantasy and mental health. Set on a bridge that spans a deep gorge, 20-something Fay is reeling from the death of her mother and looking for solace, but what she finds is a journey of self-discovery. Portland actress Andrea Vernae of Confrontation Theatre plays the lead role.
Jump opens Friday, March 21 at 7:30 p.m. and continues with shows through April 13. Visit milagro.org or the Milagro box office at 525 S.E. Stark St.