Prison Walls Get Touch of Humanity
Department works with advocates on menatl health issues
3/28/2019, 9:25 a.m.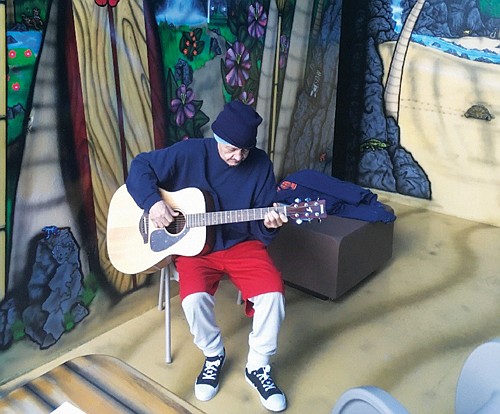 The Oregon Department of Corrections, in partnership with Disability Rights Oregon has created a better environment for inmates with mental health issues in the Behavior Health Unit of Oregon State Penitentiary in Salem.
The department reached an agreement with the disability advocates in 2016 to make substantive changes to the operations and physical structure of the unit which currently houses 40 adults in custody with sometimes severe mental health issues.
Since then, the prison has increased available treatment and outdoor recreational space, increased security and treatment staffing, and collaborated with experts on mental health treatment. These efforts were made to create a more humanized environment because 95 percent of the inmate will release from custody and return to Oregon's communities, officials said.
"Disability Rights Oregon and DOC agreed to solve this challenge together in the conference room and not the courtroom, and that is exactly what we have accomplished," said Colette S. Peters, corrections department director. "Through our partnership and the incredible work of the employees at the Oregon State Penitentiary, we significantly improved the lives of the adults in custody and the wellness of the team who works in BHU."