School Board Candidate Michelle DePass On The Issues
DePass has deep roots to community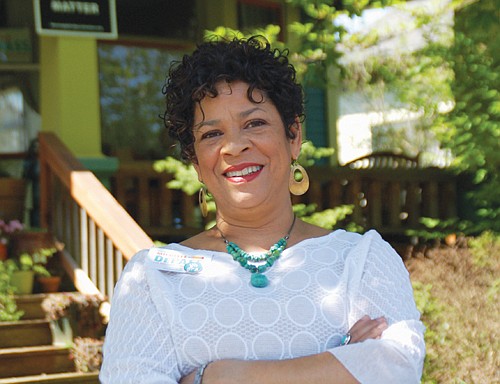 "I have the experience of actually dealing with the issues that are current right now at the district level and I have the time to serve. As a single parent I've been volunteering for the schools for 28 years in Portland and that's before I had children," DePass said.
As to her strategy to making improvements in Portland schools, DePass points to a 2017 Oregon Legislative report called the African American/Black Student Success plan, which was developed by some of the most prominent equity education leaders in the state.
She supports the report's call for school districts to provide more wrap around services, creating interventions to bolster early childhood literacy, and expanding some of the programs that provide things like housing assistance and food to low income families, like the SUN School program, which she said does "a great job."
DePass said she knows from personal experience the plight of surviving in a low-income upbringing and the disruptions that situation causes for learning. As a child, she and her family were homeless at times.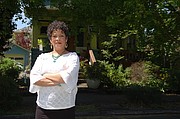 "I know for myself that I showed up [to school] and I was not focused on what was happening in the classroom, I was focusing on we don't have a place to live…I know that that's happening, this level of trauma is happening more and more, especially due to the housing crisis," DePass said. "21st century schools need to recognize and address that all of their kids are maybe not ready to learn and need extra support to stay in school and to be successful in school," she said.
DePass boasts the endorsements of both Portland Association of Teachers and Oregon Education Association, two organizations that provide significant backing both monetarily and in credibility to school board campaigns. Even so, they have snubbed past candidates of color for school board: Jamila Munson in 2017 and José González in 2015, specifically.
But DePass said that's no reason to believe the candidates endorsed by PAT and OEA are "anti-candidates of color," adding that PAT has been advocating for more diversity on the board.
When asked if DePass supported KairosPDX--the public charter school whose mission is to close the achievement gap for grade school –aged kids of color, particularly black kids--DePass said "absolutely."
"I know in that case that they're doing an excellent job. I fully support Kairos. I'd love to see 17 of those Kairos' around the community because I know they're doing a great job."
She also said she's really excited to support getting an Ethnic Studies Bill that was passed fully implemented, to mandate ethnic studies in K-12 schools, which she said is slated to happen this upcoming school year in the fall.
"How empowering is that, to walk into a classroom and see a black teacher and hear about the greatness of your people? Rather than just being erased out of history," she said.

DePass lists three things that aligned at just the right time to motivate her to run for the board.
The first was that she previously went through the Emerge Oregon Program in 2017, which is a program that teaches Democratic women how to run for public office. At the time, she completed the 70 hour training program with "the sole goal of supporting other women running for office."
The second was that her youngest son is soon set to graduate at Benson--and thus enable her to have more time to dedicate to being a school board member. As a mom who cooked a hot breakfast everyday and a hot dinner every night, and focused on spending fleeting time with her children, it was a significant chunk of time gained, she said.
The third reason was prompted by a recent audit of Portland Public Schools by the Oregon Secretary of State's office and the realization that the district was facing a lot of issues that she felt she had the experience and qualifications necessary to address them.
Among some of DePass' endorsements are former Gov. Barbara Roberts, State Sens. Lew Frederick and Michael Dembrow—both former teachers of hers, Multnomah County Commissioner Susheela Jayapal, AFSCME Local 189, Stand for Children, Portland Public School Board Member Julia Brim Edwards, Beaverton School Board Member Donna Tyner, and many others. For more information, visit DePassforPPS.com.