Tradeswomen Host Career Fair
5/8/2019, 9:12 a.m.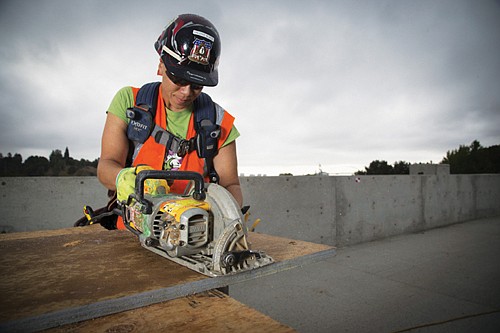 A hands-on career fair introducing the high-wage, high-skill careers of the trades will be hosted by Oregon Tradeswomen on Saturday, May 18 from 9 a.m. to 3 p.m. at the NECA-IBEW Electrical Training Center, 16021 N.E. Airport Way,
The event hopes to inspire a new generation of tradeswomen to pursue the many apprenticeships and job openings in the construction industry from local companies and organizations.
Participants in the career fair have the opportunity to learn skills in hands-on workshops, try out tools, meet employers, meet successful tradeswomen, make things to take home, and find out about career training opportunities.
Oregon Tradeswomen, a Portland nonprofit organization, produces the annual career fair. Contact them for more information at 503-335-8200, extension 121 or visit tradeswomen.net.