Lawsuit in Police Shooting
5/15/2019, 8:45 a.m.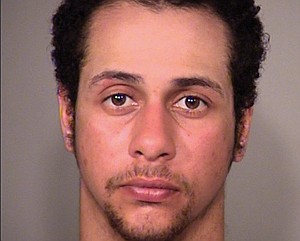 The family of a man killed in a confrontation with Portland Police two years ago has filed a lawsuit against the city and the officers and supervisors involved.
The family claims Terrell Johnson, 24, was experiencing a mental health crisis, for which he unsuccessfully sought help from medical providers, when an encounter with Portland Police at the Flavel MAX station in southeast Portland ended in his death on May 10, 2017.
Portland Police responded to a 911 call from a woman who said Terrell chased her teenage neighbor off of the transit platform. A West Linn Transit Division police officer then confronted Johnson, who told the officer he had a knife.
The lawsuit alleges that Portland Police Officer Samson Ajir acted against Police Bureau directives when he gave chase on foot. Ajir was later cleared of all criminal charges by a Multnomah County Grand Jury.