Perfecting the Two-Hand slam
5/15/2019, 8:30 a.m.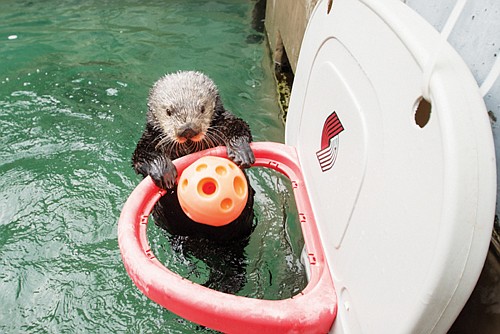 Juno the sea otter perfects the two-hand slam in a behind-the-scenes training pool at the Oregon Zoo. Several years ago caregivers began training Juno's sea otter friend, Eddie, to put the ball through the hoop as a way of exercising arthritic elbow joints. Eddie, was nearly 21 years old when he died last year. Now, 5-year-old Juno appears to have taken up the mantle.