My People's Market
Encore for diverse and vibrant marketplace
5/29/2019, 11:05 a.m.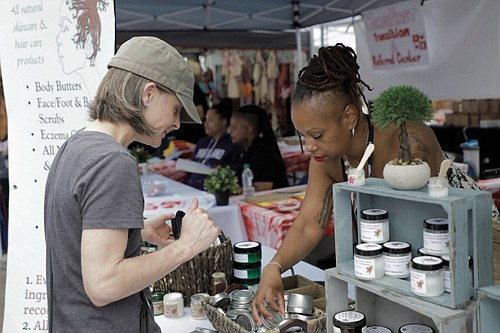 "My People's Market," a pop-up one day marketplace, will once again shine a spotlight on the city's diverse and vibrant community of entrepreneurs, makers, artists, culinary wizards and beverage crafters.
Coming Saturday, June 1, from noon to 7 p.m., this will be the fourth "My People Market" since 2017 to connect both local residents and tourists alike to the city's incredible multicultural talents. The free and open to the public event will take place at the old U.S. Postal Service building, downtown, at Northwest 9th and Lovejoy.
Co-sponsored by Travel Portland, the city's official destination marketing and management organization, and Prosper Portland, the economic and urban development agency for the city, attendees are encouraged to shop among more than 100 multicultural vendors for a variety of goods while enjoying food, drink, performances and activities for all ages.
"Portland's DIY culture is alive and well and incredibly diverse," said Tamara Kennedy-Hill, vice president of diversity and community relations for Travel Portland. "We are grateful for the collaborative spirit that surrounds this event, as our partners, vendors and sponsors work diligently to create an engaging celebration that draws the community back each year."
My People's Market was inspired by the desire to engage business owners of color with the travel industry and professionals positioned to create opportunities for growth. Ultimately, the market was created to celebrate community, culture and business while supporting local multicultural entrepreneurs with broader exposure to fuel their trade, the sponsors said.