Running for Mayor
Rev. Willie Banks outlines his priorities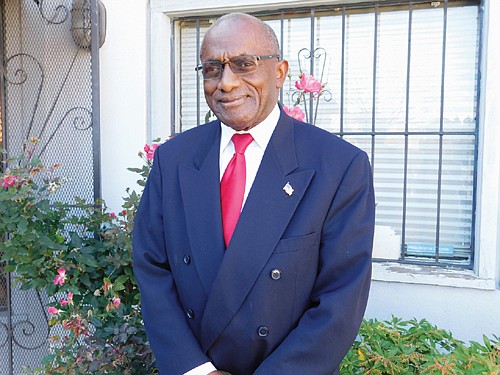 Rev. Willie Banks has long been active in supporting Portland's African American community, but he's fed up with local government, so he's running for mayor of Portland in 2020.
"What got me is the city has used people of color as a token, and only call us when they want us to do something," he said. "When they did the reconstruction in northeast Portland and pushed black folks out, they have used people of color to gain their wealth and used people of color to pay taxes, and that's all they really care about."
Banks recently lost his wife Earnestine, but said that he's running in her memory.
"She was such a sweet wife to me, and every time I see her picture, it motivates me," he said.
Banks' top priority as mayor would be to reduce poverty in Portland. Over a decade and more, he established a foundation and resource for legal help in Portland to help the disadvantaged and named both efforts in honor of civil rights icon Rosa Parks, work he said has saved people $3.5 million in real estate foreclosures and rental assistance since 2000. He said the public service mission has also generated holiday food baskets for poor families and supported educational programs.
The most evident sign of poverty is all the homeless people sleeping on Portland streets, Banks said, and he's disgusted that not more is being done.
"We need to stop beating around the bush and do what we can for these people and get them back into the neighborhoods," he said. "We've got empty buildings all over the city. We seem to push homeless people around like we're pushing a buggy. We need to realize that they are human beings too."
Banks says he gained experience looking out for other people when he was president of the National Federation of Federal Employees for 20 years.
"I dealt with grievances and firings and prepared a bargaining agreement with management to make sure everything affecting working people was addressed," he said.
Banks, who is also pastor at the New Beginnings Church of God in Christ, said he is also unhappy about the cost of having a car towed in Portland, which can reach hundreds of dollars and disproportionately affects senior citizens and people of color.
"I would encourage the city not to tow people's cars," he said. "It needs to come to a stop. They can give them a ticket but leave the car. The city is not fair."
Banks plans to go door-to-door during his campaign, but he also plans to get more homeless people and senior citizens registered to vote.
"You rich people look out," he said. "If I can get seniors and homeless people to support me, I will win this race."
For more information or to reach Banks, you can email Rosaparkslegalclinic@gmail.com or call 971-276-6437.