Political Message Draws Fire
Citizen calls out Blue Lives Matter sticker on police vehicle
11/12/2019, 9:26 a.m.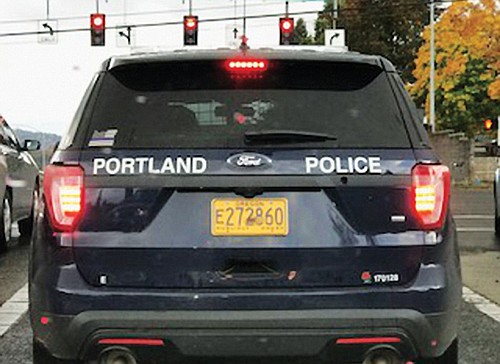 A political "Blue Lives Matter" sticker on the window of a Portland police squad car has drawn the ire of a local citizen and appears to violate regulations for political messaging by displaying private decals or makings on city vehicles.
Lindsey Burrows posted a photo of the police car with the thin blue line sticker on Twitter last week, calling it unacceptable, recognizing that the symbol has been used in opposition to the Black Lives Movement and by white supremacists.
Burrows pointed out in her tweet that Multnomah County, for example, paid $100,000 to a black employee last April who claimed distress by allowing a blue lives matter flag in the workplace.