Public Airing on Police Contract
Mayor, commissioner to host two meetings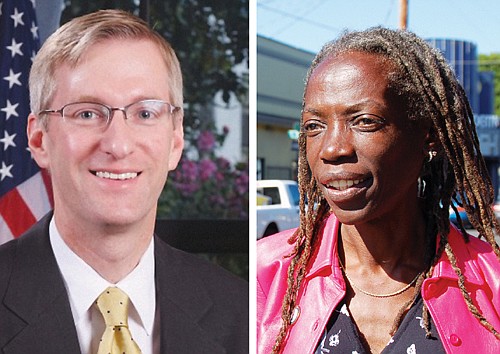 Public meetings on a new police union contract will be held Nov. 18 and Dec. 16 to encourage community input about contract negotiations, hosted by Mayor Ted Wheeler and City Commissioner Jo Ann Hardesty.
The goal of the events is to educate the public about the collective bargaining process and to document people's concerns about the new contract, according to Wheeler's office.
The Nov. 18 meeting will be from 6 to 8 p.m. at the Portland Community College Cascade Campus Student Union, located at 5575 N. Albina Ave. The location for the December meeting will be announced at a later date.
Civil right advocates, including the Portland NAACP and Albina Ministrial Alliance Coalition for Justice and Police Reform, have been clamoring to become more involved in the collective bargaining process in hopes of bringing more accountability to police actions, especially in relation to misconduct and the over representation of people of color in police-involved shootings and arrests. An overtime policy which allows officers to take on work from private businesses has also brought complaints.
Some have objected to having an off-duty officer working at the downtown Apple Store, including Mike Krantz, commander of the bureau's Central Precinct, according to the Oregonian. Krantz said he felt that arrangement only benefitted Apple, not the public.
Several organizations have also wrote a letter to Portland City Council objecting to the secretive nature of past contract negotiations, including the Portland NAACP, League of Women Voters, Unite Oregon and the Albina Ministerial Alliance. The groups complain that an independent police review committee "has no teeth."
Contract negotiations between the Portland Police Bureau and the Portland Police Association are held every four years, and the current contract expires on June 30.