Seeking Help for Thanksgiving Meal
Community liaison trying to gather the resources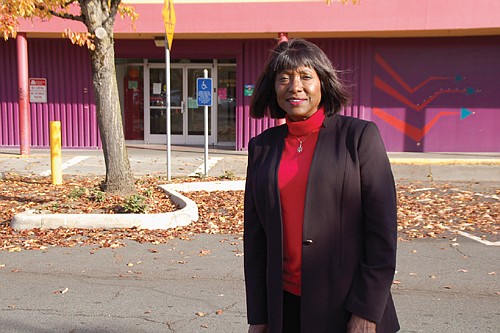 The Walnut Park Shelter on Northeast Martin Luther King Jr. Boulevard is not scheduled to serve a meal on Thanksgiving Day, according to Bora Harris, community liaison for the homeless shelter, but she hopes those plans will change with a new plea for volunteer help.
Harris was sad to hear that Walnut Park was one of only two shelters run by Transition Projects, Inc. that will not have a meal on Thanksgiving, so she's trying to raise awareness in hopes that people and businesses from the community will step up by providing food, funds and their time to provide a meal for about 80 people when the nighttime shelter opens at 5 p.m. on Thursday, Nov. 28, Thanksgiving Day. The shelter has no facilities for meal preparation, she added.
On Monday before Thanksgiving, the shelter will have a holiday meal provided for them by the Daniels Memorial Church of God in Christ, Harris said, but she fears residents will be disappointed with no observance on Thursday.
"We like for them to have an actual Thanksgiving meal on that day," she said.
Anyone who wants to help can call Harris at 503-936-8020 or email bora.DHLI@gmail.com.