Death and Dying as a Black Studies Professor
The toxicity of racism at Portland State
Ethan Johnson | 11/19/2019, 2 p.m.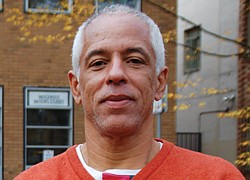 While some might think it hyperbole to begin a paper claiming a relationship between death and dying and being a tenured professor at a large public university, I think it is a valid claim. It is just a fact that many of the Black people, most of them men and some of whom were and are my friends, at Portland State are sick, dying or dead.

After the PSU Board of Trustees, an unelected group of overwhelmingly white men, voted to arm PSU security, the first person campus police shot and killed was Jason Washington, a Black person, married and a father of two. A fight broke out in front of a bar on campus and he was carrying a gun which he was permitted to carry. It fell out in the fight and when he tried to grab it the cops shot and killed him. As is usually the case, the rule of impunity prevailed here and no one was held accountable in any substantive way. The struggle against arming the police force was strong and overwhelmingly students and faculty expressed they did not want an armed police force on campus. We already have one, the Portland Police Bureau, who have a long history of killing Black and poor people with impunity.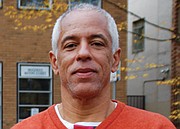 I have taught in the Black Studies Department for 15 years at PSU. One of the courses I teach is called Racism. For years I have used a video in this class called Unnatural Causes, which has a section in it called "When the Bough Breaks." This part of the documentary makes the case that racism not only maintains inequality across institutions, it also makes us sick. The literature is well established here with many peer reviewed articles demonstrating how the stress of daily racism gets into our bodies and over works us causing breakdowns in our hearts, reproductive systems and other areas of our bodies. I remember one young Black women student realizing after seeing the video that if she wanted to have children she should have them young because if she did not, the compounded stress of racism on her reproductive system could very likely endanger her child. This is premeditated murder.
Mainstream white society has the facts to show that racism makes us sick and causes premature death, but does nothing to change the conditions. A very frustrating part about this is we Black people can sometimes and often do blame ourselves for our failing physical and/or mental health. However, as Joao Acosta Vargas shows in his article "The Liberation Imperative of Black Genocide," it is society built on white supremacy and anti-blackness that must be held accountable.
Jason Washington's death is, as are the hundreds of others that happen each year at the hands of the police, understood among many Black people as the state's intent to keep Black people down. More subtle forms, while not always causing death, do cause suffering and remain much easier for mainstream/white society to exculpate themselves from and us to blame ourselves for or to just remain confused.