PSU Black Studies at Risk, Professor says
Administration called out for toxic environment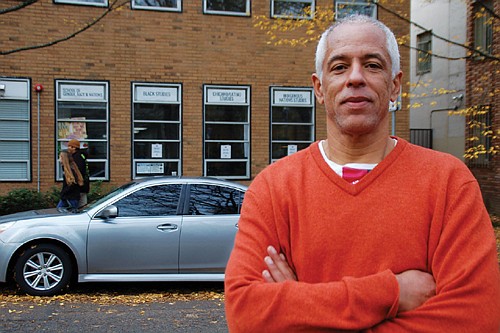 Johnson is not alone in his criticism. He said a study of the Black Studies Department conducted by PSU two years ago found that faculty in the department were "exhausted and overextended" and predicted without new faculty the department was unsustainable.
"So, in the celebration of Black Study's 50th year in existence, we also get to watch its death," Johnson said. "Without the faculty to run the department, Black Studies will not be able to fulfill its course rotation, student advising and research responsibilities. It will disappear."
To add insult to injury, Johnson said the school gave his department only $5,000 to stage a 50th anniversary celebration, and that's not enough to do it right, he said.
"That's nothing as far as flying someone (a guest speaker) in, housing them and renting a space," he said. "That's nothing. It's really a slap in the face."
Johnson cites a decrease in administrative support for the Black Studies Department over the past few years, to that point that PSU administrators refuse to fill vacancies in his department, while claiming budget constraints.
Larger departments have had their faculty vacancies filled, Johnson said, but his is the smallest department on campus, and the cuts have a huge ripple effect that is diminishing the black studies program.
"They say we're not growing and there's no evidence we need more," he said. "They say we don't have lots of majors and minors, but that's actually not the case."
Johnson says "there is no excuse" for the university to not invest more in his department, which can't be expected to grow if it's not supported.
"You can't grow unless you have the capacity to grow," he said.
For PSU to claim that it has a supportive campus for diversity is disingenuous, Johnson said, and the school should step up and do the right thing by hiring more instructors for black studies.
Hiring five or six more instructors would allow the black studies department to add more courses to the curriculum to attract more students, which would help the program grow, he said.
"It's hard to complete majors sometimes because courses aren't offered," he said. "I'm not trying to throw dirt. I'm only concerned about growing our department."
--This story was corrected from an earlier posting.