Justice Disparities Persist
Fairness of legal system challenged
11/26/2019, 12:14 p.m.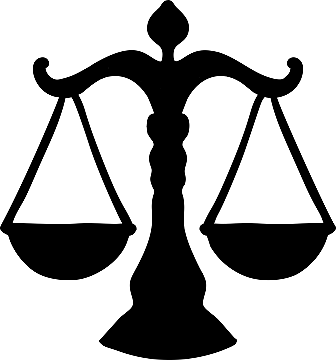 Racial and ethnic disparities in Multnomah County's criminal justice system continue as a persistent problem where black and Latino people are overrepresented at nearly every stage of law enforcement, from arrests to prison terms, according to a new report released Monday.
"The prevalence and persistence of these disparities undermines the notion of 'justice' in our criminal legal system, concluded the report by the Oakland, Calif.-based W. Haywood Burns Institute.
The study was done to update figures from a 2015 county report and was instituted as part of a safety and challenge grant to promote equity and reduce disparities from the MacAuthur Foundation.
According to the new figures, members of the local black population were 8.3 times more likely than local white residents to be in jail pending trial in 2019, and 4.8 times as likely as whites to have a case prosecuted, and 4.6 times as likely as whites to have a case resulting in conviction.
Latinos fared better, but were still 1.8 times more likely than whites to be in jail pending trial in 2019, 1.3 times as likely as whites to have a case go to trial, and 1.2 times as likely as white people to have a case end in conviction.
Black adults also had longer stays in jail. In 2019, white adults averaged 11.9 days in jail, while black adults averaged 16.8 days, Latino adults averaged 17 days, Asian and Pacific Islanders 13.5 days, and Native Americans 14 days.
Some progress for racial equity was found for the total number of people of color in the justice system, finding that it decreased over that period and the relative likelihood of receiving a prison sentence for those individuals also decreased.
But Multnomah County District Attorney Rod Underhill, in a prepared response to the report, said much more work needs to be done to address why the overrepresentation of people of color in the criminal justice system is so persistent, and then to focus on identifying and implementing additional solutions.
"There is a lot to learn from this most recent report, but whether disparities exist is not one of them; we know that fact to be true," Underhill said.
The study was called shocking and disturbing by a local advocate on the front lines of criminal justice system reforms.
Bobbin Singh, executive director of the Oregon Justice Resource Center, said the report was not the first to point out racial disparities across the criminal justice system and told OPB news it shows continued problems.
"What's shocking, and to me just really disturbing about this report, is the lack of will and urgency that local stakeholders, statewide stakeholders, generally, have around trying to confront racial justice issues in this state and in Multnomah County," he said.
Portland Police Chief Danielle Outlaw, the city's first black female police chief, also responded to the challenges faced by law enforcement and the community.
"It is important for us to continue to dig deeper into the context of the data and identify opportunities to improve the service we provide," Outlaw said. "Reports such as these help us to realize that over-representation of certain races continues to exist in the criminal justice system and in our stops."
The chief said the new data isn't surprising, but it can "create distrust and fear within the community."
"It is time to move beyond reporting out on the data and into implementation of intentional strategies in an effort to create meaningful change, when appropriate," she said.