Union Gospel Serves Thanksgiving
Holiday event to serve 800 guests
11/26/2019, 4:10 p.m.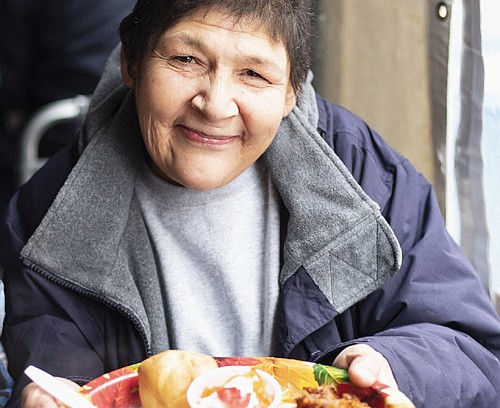 Union Gospel Mission is prepared to serve over 800 meals on Thanksgiving Day to anyone in need. The dinner will take place on Thursday, Nov. 28 from 10 a.m. to 1 p.m. at Union Gospel Mission, 15 N.W. Third Ave.
In addition to a traditional Thanksgiving meal guests will also enjoy live music and receive a gift bag with a hat, gloves, socks and an emergency blanket.
"We make a home cooked meal that anyone would be proud to serve at their Thanksgiving table," said Lori Quinney, the mission's food service coordinator.
Donations of pre-baked, packaged pumpkin pies and coffee and other donations can be dropped off at 3 N.W. Third Ave. Union Gospel Mission is also seeking financial support for Thanksgiving events. Donations can be made online at ugmportland.org or by calling 503-274-4483.