Help Supporting Diversity in Business
New effort recruits companies to join cause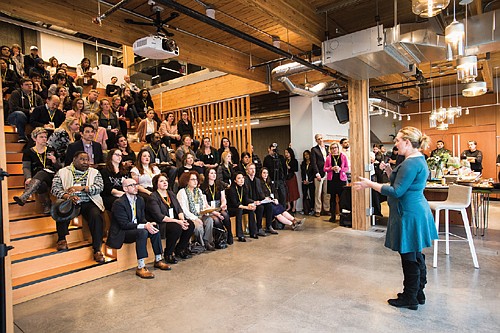 As president of the Philippine American Chamber of Commerce of Oregon, Jan Mason knows a thing or two about diversity, so she was thrilled to learn about Portland Means Progress, a new program by the city of Portland that encourages businesses to hire minority students, buy from businesses owned by people of color, and create a more diverse workplace and inclusive company culture.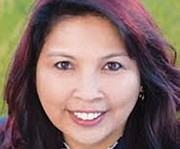 Mason, who is also associate principal and director of marketing for Mackenzie, a design firm, knew right away she wanted her firm to get involved because they were thinking along the same lines.
"Outside of this (city effort), we had been looking at our corporate responsibility, looking at how we can improve, and when we looked at Portland Means Progress, it aligned with what we were doing with our organization," she said.
Portland Means Progress is a program of Prosper Portland, the city's economic development agency, and states on its website, portlandmeansprogress.com, that when companies commit diversity in the workplace, it creates wider opportunities for young people and business owners of color, "creating a more equitable economy for all."
Diversity is also good for business, according to the website, in that purpose-driven companies "outperform their peers in financial returns, customer loyalty and employee satisfaction and retention."
According to the city, Portland's youth of color comprise 47 percent of 15 to 19-year-olds, yet many do not have access to opportunities for their future.
Several of the Portland Means Progress programs are designed to promote hiring young people from diverse backgrounds, while also asking companies to create internships for underrepresented youths, pay them a minimum of $15 an hour, and come up with other plans to create a more diverse workplace and inclusive company culture.
The effort kicked off in March, when 50 local businesses, including Mackenzie, signed on as "early adopters" of the program. So far, half of those businesses are already actively involved, including participating in focus groups and networking, to further refine the program, which should go into full swing by the end of the year.
Mason said that Mackenzie had already hired interns for this summer before getting involved in the program, but that next year, diversity will become a bigger factor in hiring.
"We will make a more concerted effort next year to hire more people of color," she said. "It's still a process and we're still raising consciousness to what it means to be a diverse, equitable and inclusive organization."
Mason said her company is taking an internal assessment to see ways it can have a more equitable and inclusive environment and will also look at where it buys supplies and its role in helping small, minority-owned businesses.
"How can we help with barriers they are facing as a small business with our knowledge of running a business?" she said.
Shawn Uhlman, spokesman for Prosper Portland, said the city will take stock of the initiative as it decides how it will grow. Portland Means Progress has been a year in the planning stage, he said, and is still engaging focus groups and surveys to course-corrected as evolves.
"Before we get more businesses to sign on, we want more (feedback) from a business perspective," he said.
Andrea Gall, project manager of Portland Means Progress, said that's how the early adopters fit in.
"The early adopter businesses are a learning stage, a small group to join us to see how we should grow going forward," she said. "And we want to make sure we're asking the right questions, to work on engagement and surveys on the folks impacted, on youth, on staff culture change. We are trying to really pause and be thoughtful before we scale up."
Gall added that up to 150 businesses could be included in the program during 2020.
Tory Campbell, director of economic development for Prosper Portland, agrees that taking time to make sure the program is viable is essential to its success.
"We want a program that works and not a program that starts and stops, because in many instances, slow is fast," he said.