Push for Changes in Police Contract
Advocates outline priorities in open letter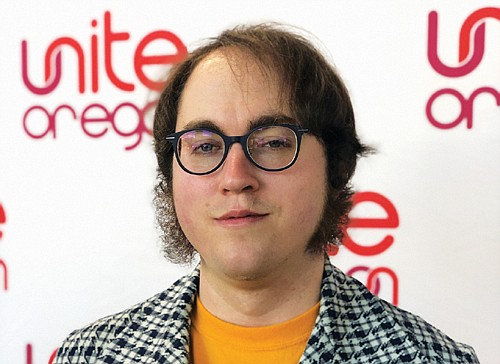 Several activist organizations have weighed in early on upcoming contract negotiations between the city and the Portland Police Association, the union representing police officers.
In a recent letter to the Portland City Council, the signers from 20 local civic and civil rights organizations say the last police contract was unfair to the public while claiming provisions of the current contract "create barriers for an effective oversight system for complaints and for disciplining officers for excessive use of force." The opposing groups include the Portland NAACP, the League of Women Voters and the Albina Ministerial Alliance.
One major complaint, says one of the signers, Andrew Riley of the nonprofit Unite Oregon, is the way negotiations are handled.
"We had a problem in the past because a lot of meaningful portions (of the last contract) were negotiated in secret," Riley said. "We had public hearings to discuss some issues, but reached no conclusions, but then things were agreed on in private sessions."
Daryl Turner, president of the Portland Police Association, said he had not read the letter, but that discussions have not yet begun on just how negotiations will be handled this time or exactly when they will begin. The contract ends in June of 2020.
"We haven't got to that point yet and until that happens there's nothing I can speak about," he said. "Those conversations will take place once we start negotiations, maybe in mid-January or early February, but I don't know. It's still up in the air."
Riley says the current system of civilian oversight "does not work" because an independent civilian review of police activities has no teeth.
"The independent police review doesn't even have the power to compel officers to testify and also has no authority for discipline," he said.
Riley said to have real oversight, citizen review groups should be able to interview officers and recommend discipline, powers they don't have at present.
The letter says officers should be held accountable for using excessive force or "exhibited racism or other oppression against targeted communities" and that provisions in the current contract "severely limit the scope of misconduct investigations and narrowly restrict how discipline is handled."
Other concerns are the lack of public trust, the letter states, because between April 2018 and July 2019, Portland police officers "killed eight people, shot at several more and launched severe assaults on unarmed demonstrators."
Riley said he is also concerned that Portland cops are not required to have body cameras and currently don't wear them.
"That seems really strange," he said. "And assuming they get body cameras, we want to make sure they (police) cannot review (footage from the camera) before they write their report. That seems ripe for abuse."
Will Layng, executive director of the nonprofit Portland Jobs With Justice, agrees that there needs to be a better police union contract.
"We need a better understanding of how policing has affected communities of color in our city, the role of what police administrators and administrators of the department and the city can do to ensure that racist and other bad behaviors are held accountable," he said. "That includes the contract itself and how the city enforces it. We need improvements on both sides."