Advocate for Small Business
Johnell Bell named to leadership council
10/15/2019, 3:02 p.m.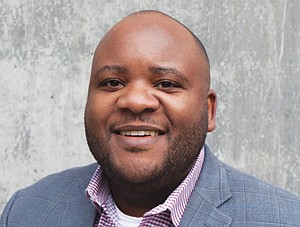 Johnell Bell, a longtime advocate for minority businesses in Portland, has been named to the National Small Business Association Leadership Council, the nation's oldest small-business advocacy organization promoting the interests of small business to policymakers in Washington, D.C.
A former director of diversity at TriMet and a field director for U.S. Sen. Jeff Merkley for several years, Bell is president and founder of Espousal Strategies and chief of staff for the Portland Diamond Project. He is a recognized small-business leader and public policy expert.
"At a time when small businesses are losing their voice, joining NSBA's Leadership Council will enable me to help small businesses by advocating for better laws and regulation," said Bell. "With my long history of working in Congress, I'll be able to help make a real difference for small businesses here in Oregon and across the country."
Other issues the council wants to tackle include tax reform, health care costs and how the Affordable Care Act impacts small businesses, officials said.