Housing Wait List Opens
10/15/2019, 1:39 p.m.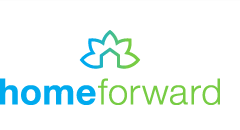 The housing authority Home Forward has some good news for low income residents: It is opening its waiting list in 15 subsidized apartment buildings for apartments that range from studios to 3-bedroom.
Go to homeforward.org to access the list, but act fast. The list is only open from Oct. 24 through Oct. 28. Some of the apartments are age restricted, but all the applications will be placed in order. Applicants can apply for all waiting lists they qualify for, regardless if they have applied during previous openings.
Computers for filling out applications electronically are available at the main Home Forward office at 135 S.W. Ash St. from 9 a.m. to 4 p.m. on Oct. 24, 25 and 28. For phone assistance, call 503-280-3790.