University of Portland student still missing
Searches for Owen Klinger come up empty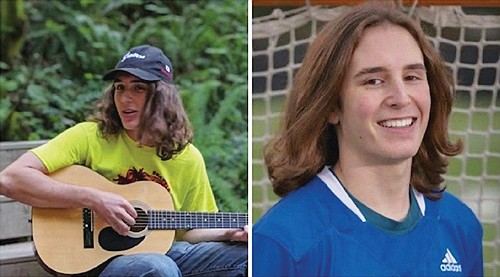 It's been more than a week since anyone last saw University of Portland freshman Owen Klinger, 18, despite massive search efforts by hundreds of volunteers.
The school in north Portland enlisted searches with family and friends immediately after news of his disappearance, and later held a special service and candlelight vigil for Klinger. This past weekend, teams of students and neighbors fanned out looking for any sign of him at four nearby parks, but there have been no clues since he disappeared after leaving his dorm in Christie Hall at 7:30 p.m. on Oct. 6.
According to KPTV, Klinger told his roommates he was heading to lacrosse practice, but didn't take his gear and never showed up for practice. A video showed Klinger withdrawing money from a campus ATM, after which his phone went dead. He was also seen briefly on a Trimet video showing him walking on North Portsmouth Street, heading toward Lombard Street, Klinger's father, Dustin Klinger, told the television station.
When he was last seen, Klinger was wearing a light-blue hooded sweatshirt, jeans and a drawstring backpack. He is 6'1", 165 pounds. Anyone with information on his whereabouts is asked to call Portland Police Bureau at 503-823-3333 or University of Portland campus police at 503-943-7161.
Klinger was doing well in school and had no apparent problems, either mentally or emotionally, his mother, Mary Klinger was quoted as saying.
"That makes us even more concerned, if there's something we didn't know about him and that he doesn't want us to know, it doesn't matter, we just love him and want him back," she said.