'Black Nativity' Recuiting for Annual Production
Theater group needs volunteers
10/16/2019, 10:34 a.m.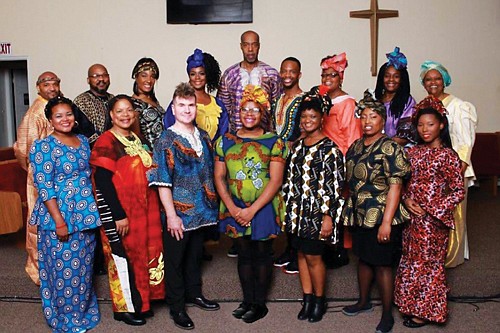 A new production of the Langston Hughes play "Black Nativity" will be staged by Passinart: A Theater Company but needs a few good volunteers to help out.
The play is a retelling of the classic Nativity story, but with an entirely black cast. Traditional Christmas carols are song in gospel style and the play will be staged Nov. 29 – Dec. 15 at Bethel AME Church, 5828 N.E. Eighth Ave.
But for the show to go on, the theater looks to build on its tem of voices, while also getting volunteer help with ushers, greeters and other box office and support help, said Connie Carley, the theater's managing director.
Volunteer training sessions are scheduled from 12:30 p.m. to 2 p.m. on both Saturday, Oct. 19 and Saturday, Oct. 26 at the St. Stephen Missionary Church Annex Building, 3605 N.E. Mallory Ave.
Help is also needed beyond this production, Carley said. People can get involved in one of the committees that keep the all-volunteer group going, such as special events and artist committees as well as representing the theater at different "talking events" throughout the area.
"Mainly, we just want people to have fun," Carley said. For Black Nativity tickets and more details, and to learn how to volunteer, visit the website passinart.org.