Rising Rapper Fronts Concert
Hometown hero 'Dodgr' celebrates rising profile
10/16/2019, 10:39 a.m.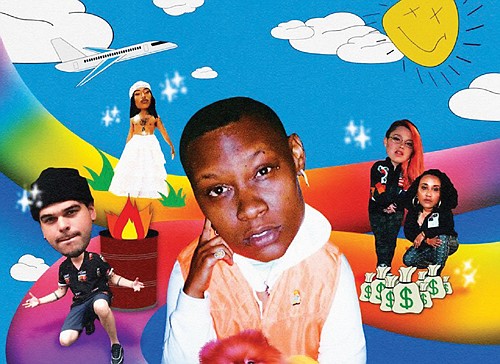 Portland's burgeoning hip-hop scene will converge at the Roseland Theater on Saturday, Oct. 19 for a concert giving a spotlight to a city rapper who has begun to make a name for herself and garner national attention.
Hometown hero Alana Chenevert, better known by her stage name "The Last Artful, Dodgr," is celebrating her rising profile as a rapper and songwriter by fronting the Red Bull Presents show hosted by Portugal the Man, celebrating the city and the LGTBQ+ community and its allies who continually champion her.
After years of developing her sound through collaborative projects with prominent members of the Portland music community or with national acts like Anderson .Paak, Dodgr is now ready for her time in the limelight. The Falcons, Blimes & Gab and MAARQUII will round out the show.