Disarmed with a Hug
New video shows humanity of hero coach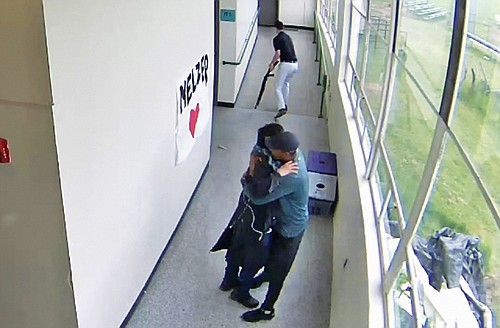 Last May, when Parkrose High Coach Keanon Lowe disarmed a student with a shotgun, initial reports rightfully showered him with praise for stopping the 19-year-old and averting a school shooting, but now the full picture of Lowe's heroic actions have come to light in a dramatic way. The release of school surveillance video for the first time shows that Lowe, a member of Portland's African American community, didn't physically bring the student to the ground to avert a disaster, he peacefully was able to take the gun from him and then give him a hug.
The video, first obtained by KOIN-TV shows the dramatic embrace. It was released just a week after Angel Granados-Diaz was handed three years of probation for bringing the gun to the school, a sentence to include mental health and substance abuse treatment.
Lowe is now getting a second dose of deserved national attention for his compassionate response, including top weekend coverage on ABC's Good Morning America and a long piece on the ESPN website.
While the Parkrose School District Superintendent objected to the video's public release citing student rights under federal law, the Multnomah County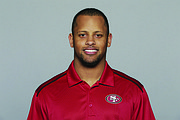 District Attorney's office overruled him by releasing the video to local media.
In an interview with ESPN, Lowe described his thoughts in the moment after disarming the student. He said he looked into his eyes and saw humanity, not a picture of evil.
"It wasn't in me to beat him up or hold him down or hurt him, even though it was seconds after this crazy thing happened," Lowe said. "I felt his vibe, I felt how scared he was. I felt it all. I'll never forget the conversation I had with him. I told him I cared about him, that people cared about him. He was really surprised. He said, 'You do?' I said, 'Yep, I just met you and I care about you. It's going to be okay.'"
Multnomah Deputy District Attorney Parakram Singh said it was determined later that Granados-Diaz had only planned to harm himself. A single bullet was found in the gun and he never pointed the gun at anyone but himself.
"Through the course of the investigation it became clear to law enforcement and our office that Mr. Granados-Diaz did not have the intent to hurt anyone other than himself while at Parkrose High School," Singh said. In a statement from his lawyer, the student thanked Coach Lowe for what he did that day, and said he wanted to move forward in his life, in the best way possible.
Lowe, who had been a standout athlete at Jesuit High School in southwest Portland, and was a wide receiver at the University of Oregon from 2011 to 2014, earned the praise of his former offensive coordinator and wide receiver coach at Oregon, Matt Lubick.
"He always found ways to spring a big run, or spring touchdown runs by running backs," Lubick said. "He was unselfish, did everything he needed to do to help out team win. Every single day, he brought energy."