Discover the Shocking Truth
'The Brothers Paranormal,' a ghost hunting play
10/23/2019, 2:46 p.m.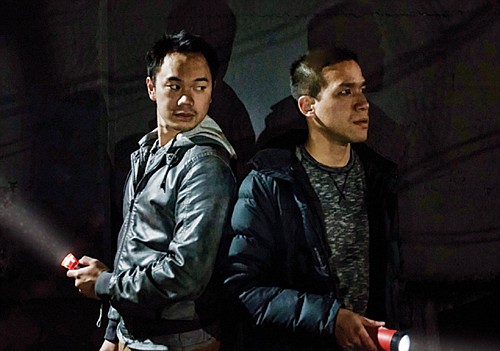 Two brothers launch a ghost-hunting business to capitalize on a nationwide increase in sightings of "Asian-looking ghosts" in "The Brothers Paranormal."
The play has the siblings investigating the home of an African-American couple displaced by Hurricane Katrina and haunted by a terrifying spirit. Everyone involved must reevaluate their notions of sanity and superstition to discover the shocking truth.
The spooky and heartfelt story is from award-winning Los Angeles playwright Prince Gomolvilas and shows Friday, Oct. 25 through Nov. 16 at Coho Theater, 2257 N.W. Raleigh. The play is co-produced by Portland's CoHo Productions and Theatre Diaspora, Oregon's only Asian American and Pacific Islander theater company.