Death Can Never Part Them
Milagro play celebrates Day of the Dead
10/29/2019, 11:10 a.m.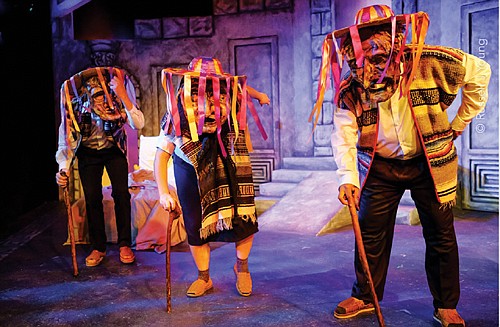 Portland's premiere Latino theater group Milagro presents its 24th annual Day of the Dead (Día de Muertos) production with Amor Añejo, a bilingual play that dives into a world of aging, loss and love.
An original new play directed by Elizabeth Huffman, Amor Añejo is now showing through Nov. 10 on the Milagro Main Stage, 525 S.E. Stark St.
The story follows the highs and lows of Hector and Rosalita's decades-long romance until the very last drop. It's when one crosses over to the other side that Bombón steps in, the shape-shifter of the underworld, who guides their hearts back to the place where death can never part them, in memories and dance.
The play is Huffman's fourth show to direct at Milagro theatre, and her first time writing and creating a Diá de Los Muertos show.
Tickets are $20 to $32. Milago also participates in Arts for All, providing a $5 admission with an Oregon Trail Card. Call the box office at 503-236-7253 or visit milagro.org for details.