Rising to the Top
Architect Bill Hart honored for life work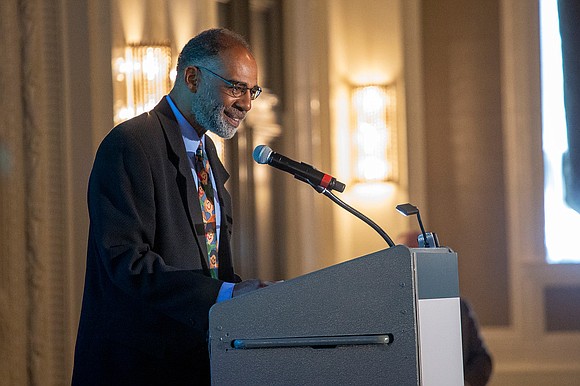 Bill Hart, a long time member of Portland's African American community and co-founder of Carleton-Hart Architects 25 years ago, has earned a lifetime achievement award for his work in the design field.
Hart was honored by the Daily Journal of Commerce this month for building diversity in the architectural profession. He leads by example, said Kelly Chanopas, chair of the Committee on Equity, Diversity and Inclusion for the Portland chapter of the American Institute of Architects.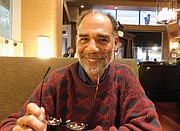 "His commitment is evident in his professional practice with his focus on community and finding equitable solutions to design challenges," Chanopas said. "Bill has also served as an important mentor to many of us in the Portland design community."
Hart told the Portland Observer he sees more opportunities for minorities and women in the architectural fields than when he started out, but said design firms need to make more of an effort. They need to make diversity an obligation, he said.
"We ought to have more outreach in our community to diverse populations" Hart said. "We really should support it — give staff time and really mentor them, within company time instead of off hours."
He said young people of color as early as junior high and high school benefit when they have adult mentors who can let them know about the design field and the career possibilities a degree in architecture might bring, besides designing buildings.
"You can work in movies, you can work in theater designing sets, you can be involved in a franchise company as the on-staff architect," he said. "We need to let students know there are other things they can do instead of being at a computer screen all day doing the same old thing."
The design industry needs more a more diverse pool of young professionals, but to find them, it will take "a broader voice, a larger audience," Hart said. "By the time we reach them they're usually in college, and that's a little late in the game."
Design firms are known to recruit potential employees at colleges and some make an effort to recruit from universities with a high percentage of minority students, but much more work will be needed to bring more diversity to the field.
According to a recent article in Forbes magazine, innovation, creativity, business performance and decision-making are all improved dramatically by employee diversity. It also gives firms a hiring advantage because most top candidates firms prefer firms that value diversity.
"In today's world, that means creating a culture of inclusion, respect and understanding from the top down," said software company owner Jason Downes.
For Hart, diversity means collaboration at all levels. He said working with younger design professionals, for example, gives him a wider perspective.
"I can see some of the challenges but I can't see all the challenges," he said. "But I can help with advice if we partner together."
Hart is very generous with his advice and takes time to keep up with young professionals, said Kevin Sabeta-Bak, a Zimbabwe native and project engineer with Colas Construction, a major black owned Portland construction firm, who said he was first struck by Hart's gentle demeanor.