All Set for MLK Dream Run
New location for weekend's kick off celebration and races
9/3/2019, 4:26 p.m.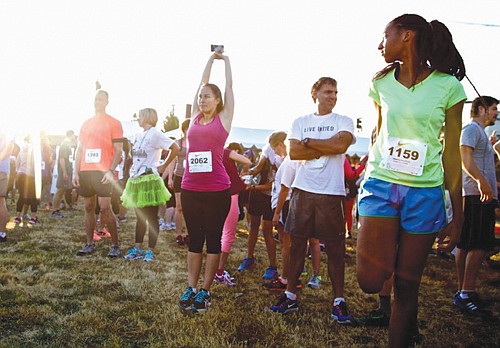 With three new race courses all set, and economic and social justice for all once again the theme, the 8th annual MLK Dream Run, honoring and inspired by Dr. Martin Luther King Jr.'s historic "I Have a Dream" speech, is set for its return this weekend.
Sponsored by the Soul District Business Association of inner north and northeast Portland, both this year's 5K, 10K and 15K races and kick-off celebration will be held on the beautiful Cascade campus of Portland Community College, 705 N. Killingsworth.
"PCC Cascade Campus is thrilled to serve as the host for this year's MLK Dream Run," said Cascade Campus President Dr. Karin Edwards. "We're always happy to welcome the community to our campus, and we share a common goal with the Soul District Fellows Youth Entrepreneur Career Leadership Program, which is to help young people to reach the full promise of their potential."
On Saturday, Sept. 7, from noon to 8 p.m., the community is invited to the MLK Dream Run celebration with music, theater, food, drinks, dancing, raffle prizes from local businesses, and vendors fair. Then on Sunday, Sept. 8 from 6 a.m.to 11 a.m., you can attend or participate in sanctioned and certified races from courses running through the beautiful streets of the Soul District Business District. Winners from each rage in age and gender category will receive medals, prize packages and bragging rights until next year.
Funds raised through the MLK Dream Run will benefit the Soul District's career leadership program which is designed to help emerging entrepreneurs, ages 16 to 24, improve and expand skills that come from operating successful businesses.
For more information, to make a donation, and to register in advance for the races, go online to mlkdreamrun.org.