New Maker Space for Youth
Blazers Boys & Girls Club introduce new resource
9/3/2019, 11:42 a.m.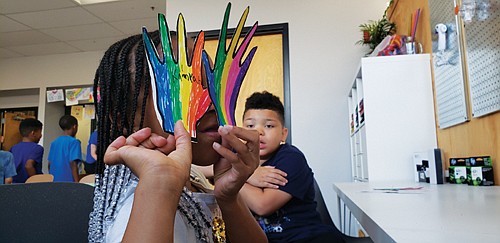 A new maker space in northeast Portland is now fully stocked with all of the arts and craft supplies needed to allow Blazers Boys & Girls Club youth to unleash their inner artists and express themselves.
Thanks to a new three year national partnership with Michaels stores, the club at 5250 N.E. Martin Luther King Jr. Blvd., renovated space to provide youth each year with the ability to explore their creative and artistic sides in an inclusive and encouraging artistic environment.
The Michaels MakerSpace feature new cabinets and a pegboard to hang supplies, countertops, a large sink for washing up, renovated flooring, brand new furniture and art tables, and a bright new coat of paint.