Renter Rights in Focus
Alliance reaches out to explain new rules, regulations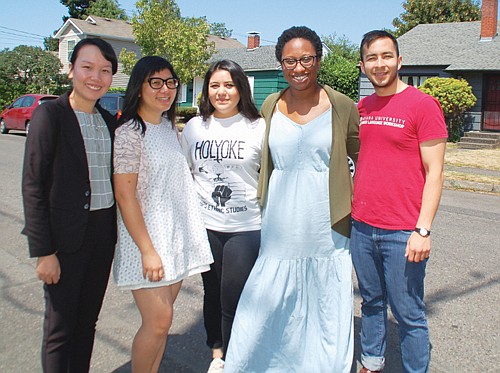 The tenants' rights organization also supported the passage of House Bill 2001, which effectively got rid of exclusive single family zoning statewide.
June also saw the Portland City Council rolling back rules on the screening criteria for renters, lowering some of the barriers in terms of financial and criminal histories, personal backgrounds that have been used by landlords in the past to rule out some tenants for housing.
"We're looking at look back periods of up to seven years where folks have criminal histories because recent data shows that folks are less likely to encounter recidivism after the seven year mark, especially if some of the socio economic indicators that are tied to housing and health are met," Holland said.
A landlord may also employ their own screening criteria for tenants, should they encounter a problem with the city's default low-barrier criteria.
However if a landlord denies a tenant, they have to give an individualized assessment with supporting documents to the tenant to explain the legitimate business reason for the denial.
"We can anticipate, that hopefully, we can reduce some of the instances of discrimination, xenophobia, income discrimination instances that happen all across the city," Holland said.
Security deposit reforms were also passed by the city that essentially limits security deposit amounts to be no more than one months' rent, in most instances, and restricts when a landlord has the right to take that money. For "riskier" tenant profiles, up to one and a half times rent can be charged, Holland said.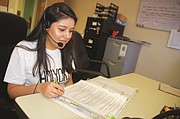 In addition, monthly gross income requirements cannot go above two times the rent on rental units that charge monthly rent amounts at or above 80 percent of the area median income in the city. Income requirements are limited to two and a half times the rent on rental units that charge rent amounts below 80 percent of area medium income.
Renter relocation assistance was another major change in Portland. The new rules mandate if a Portland renter receives a no-cause eviction (which is still allowable for renters in their first year of tenancy and for renters whose landlord owns two or fewer units and shares a unit or property with them) or a tenant is given a landlord-based reason as defined by Senate Bill 608, the landlord has to give a relocation payment. Additionally, if a tenant's rent increases above 10 percent during a 12-month period, a tenant is entitled to request relocation assistance. That request must be in writing within a certain time frame.
There's also been a rental registration program put in place to try to capture data about the market, of which city council recently passed a $60 per rental unit assessment for landlords. City housing leaders say the fee is needed to help collect better data on the housing market and to fund the city's newly established renter services office.
Holland said there currently is not much useful, centralized information about the availability of housing in Portland, for example, such as understanding how many one or two bedroom units are available to rent, how many vacancies exist, and which units are wheelchair accessible. That will change as the office compiles new data to pinpoint specific characteristics of housing that's available,