Sturgeon Festival Showcases Nature
Festivities at Vancouver Water Education Center
9/17/2019, 4:26 p.m.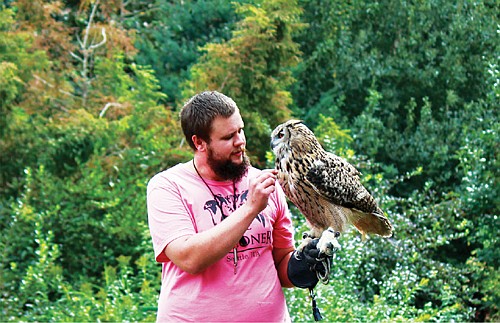 You're invited to celebrate Columbia River ecosystems with breathtaking birds, remarkable reptiles and spectacular sturgeon, showcased at the 23rd annual Sturgeon Festival, from 10 a.m. to 3 p.m., Saturday, Sept. 21, at the Water Resources Education Center on the grounds of the Vancouver National Historic Reserve, 4600 S.E. Columbia Way.
Sturgeon is a family of fish that has been in existence more than 100 million years. Activities for the festival will also bring the return of The Falconer for a live bird show, featuring a variety of raptors. Later in the day, a riveting live reptile show is presented by Steve's Creature Feature. Other live, native fish species will be on display, including baby salmon and lamprey.
There's a lot in store for families, including hands-on crafts and science activities. Participants will learn about recycling, trees, water safety, and the importance of and actions you can take to protect our Columbia River ecosystem.