New Leader in Justice
Erika Preuitt to oversee community corrections
9/18/2019, 5:58 a.m.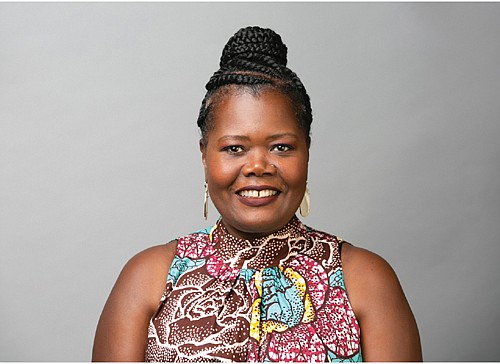 Erika Preuitt, a longtime probation and parole officer from Portland's black community, and a nationally recognized leader in community corrections, has been named the new director of the Multnomah County Department of Community Justice.
Preuitt has come up through the ranks of the department over the past 25 years. She served as interim director for the last 11 months and with last week's appointment by the Multnomah County Board of Commissioners, she now officially oversees the 600-person department made up of parole and probation officers, juvenile court counselors, custody service specialists, corrections technicians and administrative staff.
Multnomah County has won praise for its innovative corrections practices for juveniles and adults and for its alternatives to incarceration. But because of recent public safety cuts made by the Oregon Legislature, the department is expected to face some of its most challenging times in the months ahead.
County officials say Preuitt is known for fighting to keep caseload sizes at levels that allow parole and probation officers the necessary time to work with people involved in the justice system — focusing on high-risk individuals as well as addressing racial and ethnic disparities in the public safety system.

"I have been honored to grow up in this agency," Preuitt said Thursday.
"It gives me a unique perspective of our strengths and where we need to improve. I look forward to working with our beautiful tapestry of staff as we implement the Workforce Equity Strategic Plan, recover from devastating budget reductions and affirm our commitment to evidence-based practices, reducing racial and ethnic disparities within our system."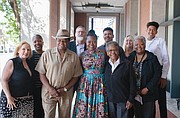 Preuitt grew up in northeast Portland. She was raised in a family entrenched in public service.
Her mother was the first African American woman hired as a police officer by the City of Portland and the state of Oregon in 1973. She was also one of the first five women placed on street patrol. Even with a demanding job, Preuitt's mother volunteered as a coach, was active in her church and served as "officer friendly" in local schools.
Preuitt's father is award-winning blues musician and community activist Norman Sylvester who currently is a leading advocate for a statewide Health Care for All organization.
"The example they set put me on a path of wanting to build community and influence the lives of those involved or impacted by community violence," Preuitt said of her family.
"My mother modeled courage and perseverance. She exhibited what it meant to care about the community and engaged us in these efforts at an early age. I love northeast Portland and wanted to be a part of making a difference in the community where I lived," she said.
Preuitt said she was exposed to social justice issues early in life as a student at St Mary's Academy.
"These experiences led to focusing my career on making a difference in my community, particularly working with women, families and gang-involved individuals," she said.
Preuitt was first assigned to Multnomah County's Department of Community Justice Intensive Case Management Program working with justice-involved women. She also spent significant time assigned to the Adult Gang Unit, helping gang members change their behavior. Her talents were quickly noticed as she was promoted to community justice manager, then district manager, and then director of the Department's Adult Services Division. She was promoted to deputy director of the Department of Community Justice in April 2018.



In 2017, Preuitt was also sworn in as the first African American president of the American Probation and Parole Association, the international advocacy organization for pretrial, probation, parole and community-based corrections professionals. She served as president of the group for two years.
During last week's ceremony marking her appointment, Preuitt thanked the county managers who had mentored and supported her career including Elyse Clawson, Joanne Fuller, Carl Goodman, Truls Neal and Scott Taylor.
Preuitt said she will remain steadfastly committed to ensuring staff feel supported in their work. She also wants the department to continue learning, and always looking to the latest evidence-based best practices. And she plans to grow its work to better emphasize trauma-informed care.
"The work of community corrections is so important because of its multiplying effect. We are change agents," she said. "When our staff helps people to change their lives, a family is restored and communities grow stronger."