Church Vandal Sentenced to Probation
Found guilty after 2 day trial
9/25/2019, 5:55 a.m.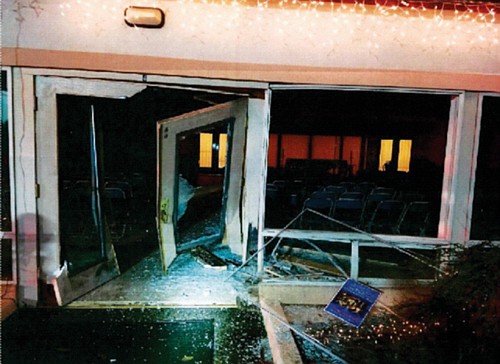 A man who drove his SUV into a church serving Catholics from Portland's Southeast Asian community was sentenced to three years of probation Friday after jurors in two-day trial in Multnomah County Circuit Court found him guilty.
Hieu John Phung, 36, testified he was in distress because of family issues and financial burdens at home when he drove into the Our Lady of Lavang Church at 5404 N.E. Alameda the day before Christmas last year. No one was injured, but damage to the church walls, entrance doors and church pews amounted to $324,000 and caused great distress to the congregation as they prepared for one of the holiest days of the Christian calendar.
Prosecutors presented evidence that showed on Dec. 24, 2018, Phung left his residence in Happy Valley and drove to Our Lady of Lavang Church, and intentionally smashed his vehicle through a gate and into the exterior of the church multiple times.
As part of his sentence, Phung was also ordered to pay restitution for the damages, serve 75 hours of community service, undergo a mental health evaluation and complete any treatment that may be ordered.