City Leaders Ask for Rent Forgiveness
Plea is made amidst economic impacts from COVID-19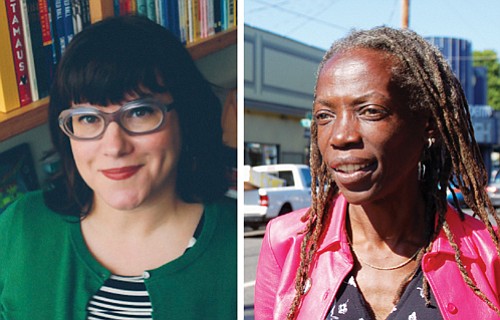 Portland Mayor Ted Wheeler and members of the Portland City Council are asking state and federal officials to adopt rent and mortgage forgiveness policies as a way to lessen the burden on people who have lost their jobs and can't pay their housing costs as economic impacts from the coronavirus public health crisis grow.
The local elected officials say unless rent and mortgage payments are waived for people "substantially impacted by COVID-19," many residents will face severe insurmountable debt while deferring rent or mortgage payments, arguing that eviction moratoriums imposed at the state and local level are not enough to address the crisis.
The letter was drafted Wednesday by City Commissioner Chloe Eudaly, one of the most progressive members of the council and a candidate who stands for re-election this May, and co-signed by the mayor and the two other city commissioners, Jo Ann Hardesty and Amanda Fritz.
The Oregon Employment Department reported Thursday that the state has received an initial 92,700 claims for unemployment insurance benefits for the week starting March 22, a 21 percent increase from the previous record week of jobless claims. The number is only expected to grow under the Stay at Home order and closure of businesses imposed by Gov. Kate Brown to reduce the spread of the virus.
During the week starting March 22, the Oregon Employment Department received 92,700 initial claims for Unemployment Insurance benefits. That represented a 21 percent increase from the previous record during the week starting March 15. By comparison, the agency received 4,900 initial claim filings during the week starting March 8. The Employment Department continues to take proactive steps to meet the unprecedented need for unemployment benefits, which is largely due to reduced hours and layoffs related to the COVID-19 pandemic.
The leisure and hospitality sector, which includes hotels and restaurants, saw the greatest number of initial claims for unemployment benefits, followed by workers in health care, social assistance and retail trade.
Over the past two weeks the Employment Department has doubled the number of staff dedicated to taking claims, and is in the process of tripling it. Still, the truly unprecedented and sudden level of initial claims has caused delays and frustration for Oregonians who need our help, especially by phone, officials said.
The Employment Department encourages anyone who can file an online claim to do so in order to lesson phone calls which require more time and work to process. The agency's website also includes a video with step-by-step instructions for filing online claims specific to COVID-19 situations.
To file an online claim for unemployment benefits, go to Oregon.gov/employ or call 1-877-FILE-4-UI. For help finding jobs and training resources, contact your local WorkSource Oregon center or go to WorkSourceOregon.org.