Coronavirus Hits Black Community Harder
Amid crisis, black mistrust of medicine also looms
4/7/2020, 2:37 p.m.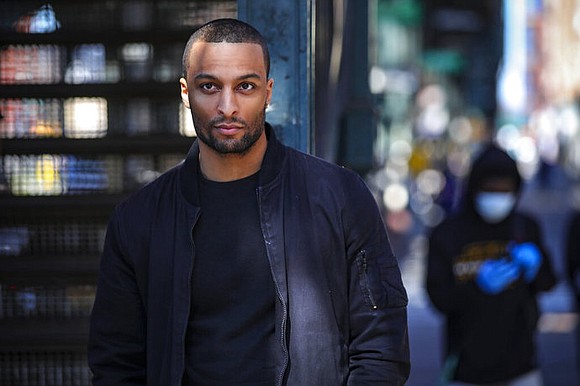 (AP) — Just as the new coronavirus was declared a global pandemic, gym members in New York City frantically called the fitness center where Rahmell Peebles worked, asking him to freeze their memberships. Peebles, a 30-year-old black man who's skeptical of what he hears from the news media and government, initially didn't see the need for alarm over the virus.
"I felt it was a complete hoax," Peebles said. "This thing happens every two or four years. We have an outbreak of a disease that seems to put everybody in a panic."
Peebles is among roughly 40 million black Americans deciding minute by minute whether to put their faith in government and the medical community during the coronavirus pandemic. Historic failures in government responses to disasters and emergencies, medical abuse, neglect and exploitation have jaded generations of black people into a distrust of public institutions.
"I've just been conditioned not to trust," said Peebles, who is now obeying the state's stay home order and keeping his distance from others when he goes out.
Some call such skepticism the "Tuskegee effect" — distrust linked to the U.S. government's once-secret study of black men in Alabama who were left untreated for syphilis. Black people already suffer disproportionately from chronic conditions like diabetes and heart disease and are far more likely to be uninsured.
How the government and medical community responds to the crisis will be especially crucial for outcomes among black Americans, civil rights advocates and medical experts say.
"We are right to be paranoid and to ask tough questions," said U.S. Rep. Ayanna Pressley of Massachusetts who joined other congressional leaders in asking the government to collect and release information about the race and ethnicity of people who are tested or treated for the virus that causes COVID-19.
"History has shown us, when we do not" ask questions, said Pressley, who is black, "the consequences are grave, and in fact life and death."
So far, the coronavirus outbreak appears to hit black communities harder than others. Numbers show a disproportionate number of black Americans are dying due to the coronavirus, doctors and officials say.
In a report by CNN, Dr. Camara Phyllis Jones, a family physician and epidemiologist, said structural segregation and inequality in US society has positioned black Americans and other minorities to be more exposed to the virus, and have more severe cases because of other health issues.
"The residential segregation that turns it into employment segregation, educational segregation, environmental hazard segregation, all of those insults on our bodies have given us more of these so-called pre-existing conditions," Phyllis Jones said. "Once we are infected, we have more severe outcome from the disease."
She said this same segregation also means that black people work jobs that are seen as less valuable, and as a result, they are not as protected.
Louisiana Gov. John Bel Edwards said at a press briefing Monday that about 70% of coronavirus deaths in his state have been black residents who make up only about 32% of the overall population. In Illinois, about 42% of deaths have been black patients, who make up only about 15% of the population there. In Michigan, black residents make up about 14% of the statewide population, and account for more than 40% of the deaths