Portland Awards Small Business Relief
An equity lens priority criteria helps 200 firms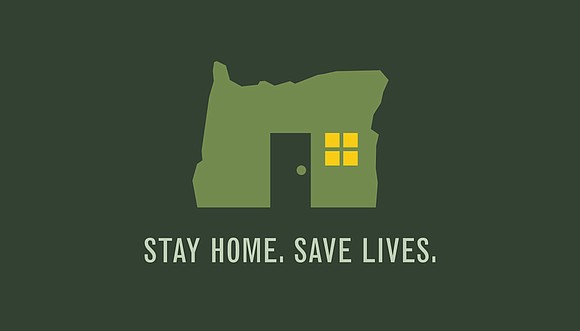 More than 200 Portland small businesses were awarded grants Tuesday from a $1 million fund authorized by the Portland City Council to provide relief to small businesses impacted by the coronavirus public health crisis with priority given to minority and women-owned firms and other disadvantaged businesses struggling to survive economically.
Prosper Portland, the economic development agency managing the relief effort, said the process generated 8,777 eligible grant applications, far exceeding the number of business who could be helped.
The Portland Small Business Relief Fund was created to support small businesses in sectors that have been directly impacted by COVID-19. A review committee, made up of community members and city staff, applied an equity lens while prioritizing the economic relief.
Businesses where a small grant would help them stay in business and businesses that continue to pay employees and/or continue to provide their employees' healthcare and other insurance also received priority, officials said.
Prosper Portland reported that grants of $2,500 went to 100 community-serving businesses with a single employee, many of which had furloughed workers that the owner hopes to re-employ. The recipients ranged from childcare and preschool providers to health and wellness services to local food carts, consumer product makers and coffeehouses.
The remaining allocations from the relief fund, of $5,000 and $10,000, were to support businesses with between two and 26 or more employees; the grants assist businesses taking extraordinary measures to help their employees. Several businesses receiving these grants, for example, are using their personal resources to pay for employees' food, personal protective equipment and salaries, officials said.
Prosper Portland said recipients received notification of their successful applications on Tuesday, and will receive funds by Friday, April 10, from one of three disbursement partners: Mercy Corps NW, Micro Enterprise Services of Oregon and Craft3.
Combined with the previously announced grants to Jade District and Old Town/Chinatown businesses through Asian Pacific American Network of Oregon, Prosper Portland has provided $1.14 million in relief funds to 241 businesses over the past three weeks.
Prosper Portland said the selection process was driven by a clear recognition that black, indigenous and all people of color communities, individuals with disabilities, and individuals experiencing poverty are often disproportionately affected by economic crisis, and by a strong desire to ensure the current crisis does not exacerbate existing inequities. In the last recession, unemployment rates almost doubled for all major race and ethnicity groups, with communities of color experiencing unemployment at percentages far higher than the average.
Mayor Ted Wheeler said, "Helping the most vulnerable in our city defines us as a community. Thank you to Prosper Portland and our partners on the thoughtful, balanced process that inspired selection of these businesses. I also want to thank the review committee for working around the clock over the past four days to ensure a quick and equitable process for the consideration and selection of these businesses. I call on our city's private, philanthropic and community partners to continue to collaborate with us in support of the small businesses that fuel our city."