Be Prepared in COVID Crisis
Health care leaders offer tips on being ready
4/17/2020, 11:06 a.m.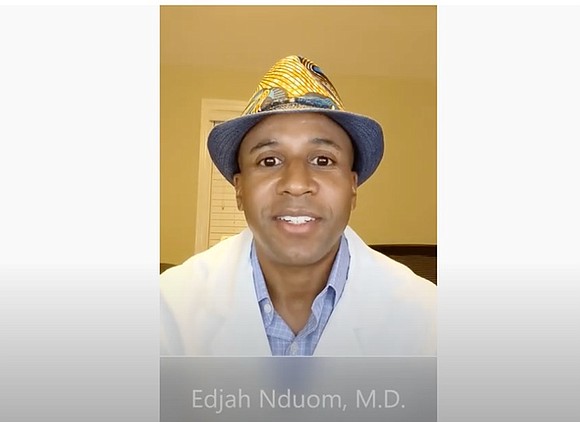 A new public health awareness campaign is inspiring people on how to be ready in case they are hit by the coronavirus and need hospital care.
The advice by a coalition of national and state health care leaders urges people to prepare "hospital go bags;" to talk to their families about their health care wishes; and to designate a medical decision maker.
The coalition is led by the University of California, San Francisco-based PREPARE for Your Care program, which provides free online resources to help people make these plans.
"During this pandemic, many hospitalized people may not be able to speak for themselves, and sadly, family and friends cannot visit. Our frontline health care providers are desperate for any information about their patients' medical wishes. One of the most time-consuming challenges health care workers are facing right now is finding their patients' health care proxy," said Dr. Rebecca Sudore, founder and director of the program.
Sudore said if someone has to go to the hospital right now for any reason, they should consider preparing a bag with essential items that will be crucial for the medical team to care for them. During this time, friends and families cannot visit the hospital and bring things that the person may have left at home, such as a phone, advance directive or their glasses.
The hospital go bag should include a written list of medications (or better yet, your pill bottles and/or inhaler boxes); written phone numbers for medical decision maker, vital contacts, cellphone password; cellphone charger; a copy of your advance directive and/or other important health-care paperwork; plans for pets or bill, the health coalition advises.
Other important items can include glasses, hearing aids, dentures, mobility devices, a phone, tablet and/or computer, and their chargers, Ear plugs, sleep mask, toothbrush, books or clothes from home.
Think about what is most important in your life and for your medical care, and share this now with your family, friends and medical providers, the health leaders say. Then, encourage your loved ones to prepare too: Ask them if they have a medical decision maker. And help them fill out an advance directive.
Dr. Edjah Nduom, a fellowship-trained neurosurgical oncologist in the Surgical Neurology Branch of the National Institute of Neurological Disorders and Stroke, shared on YouTube Friday the important message on being prepared for an emergency during COVID-19: