Video Shows Reo's Ribs Arson Suspect
Crime Stoppers offers reward
12/17/2020, 2:10 p.m.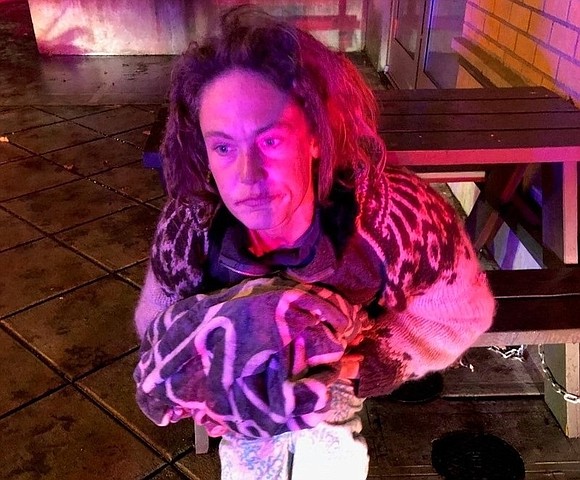 A woman appears to light paper on fire and shove it behind a dumpster next to Reo's Ribs, causing an arson fire last Nov. 23 that did major damage to the popular Black-owned restaurant.
The Portland Police Bureau and Portland Fire & Rescue, in partnership with Crime Stoppers of Oregon, on Thursday asked for the public's help in identifying the woman.
The video was captured from a surveillance camera on the outside of the building and it showed the fire grew large and hot enough to destroy the camera, according to the co-owner of the restaurant, Myra Girod, who told KOIN news that authorities don't believe the fire was racially motivated or hate motivated.
Reo's Ribs suffered another fire in 2017 and re-opened after rebuilding. Girod's business partner, co-owner Reo Varnado, believed the previous fire was arson, but no cause was ever determined.
Varnado is the uncle of famed rapper Snoop Dogg. He had operated his Reo's Ribs restaurant with its popular barbecue menu at multiple locations before moving to Northeast Sandy in the Hollywood District.
Crime Stoppers of Oregon offers cash rewards of up to $2,500 cash for information, reported to Crime Stoppers, that leads to an arrest in any unsolved felony crime and tipsters can remain anonymous.
Anyone wishing to submit an a secure and anonymous tip regarding any unsolved felony crime should visit crimestoppersoforegon.com or visit the App Store and download P3 Tips for your smart phone or tablet.