Oregon Lawmakers Advance COVID Relief
Eviction moratorium extended through June
12/22/2020, 12:05 p.m.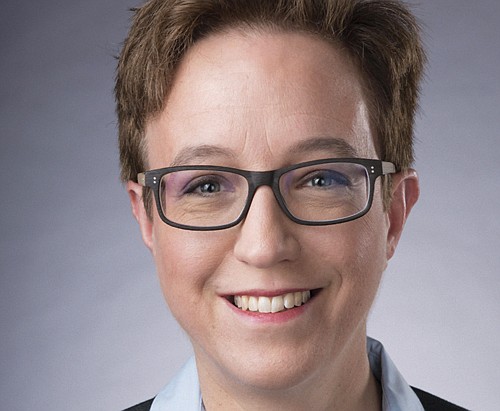 Oregon lawmakers passed four bills in a special session Monday, which includes $800 million in relief to people struggling from the coronavirus pandemic, extending an eviction moratorium through June and allocating funds for renter and landlord relief
"Make no mistake, if we do not pass this bill thousands of families will lose their homes in January and it will be on us," Rep. Julie Fahey, a Democrat from Eugene, said to her colleagues.
The special session was contentious. State police declared an unlawful assembly at the Capitol building as far-right protesters opposed to COVID-19 restrictions attempted to force their way in, with some demonstrators toting guns and others attacking authorities with bear spray.
Protesters banged their fists against the doors chanting, "Let us in" and others attempted to break glass doors leading into the Capitol building. The Capitol was closed to the public as part of COVID-19 safety measures. However virtual testimony about the bills was allowed earlier.
House Speaker Tina Kotek, a Democrat from north Portland, described the violence and damage to the Capitol as "disconcerting and frightening."
Senate President Peter Courtney, who is Oregon's longest-serving lawmaker, said the protests "shook" him.
"It was sad today," Courtney said. "There was a lot of anger — real anger — a lot of meanness and a lot of open division, and I can't find a way to stop it."
The four bills that lawmakers passed were an eviction moratorium that includes $200 million in relief for landlords and tenants, a restaurant relief package that includes a provision legalizing cocktails to-go, a bill that protects schools from some coronavirus-related lawsuits and a measure that will transfer $600 million in to the state's emergency fund for COVID-19 and wildfire-response and recovery.
The bill that has dominated discussions focused on evictions. With the federal and state eviction moratorium set to expire at the end of the year, the issue has been pushed to the forefront. Housing advocates have implored lawmakers to extend the moratorium, estimating that between 20,000 and 40,000 Oregon households could be at risk for eviction.
The bill extends the moratorium on residential evictions through June 2021. It also requires that tenants to submit a sworn statement that they've experienced financial hardship in order to be protected from eviction.
In addition, the bill allocates $150 million for a Landlord Compensation Fund to pay landlords back rent owed, however landlords must forgo 20% of past-due payments.
--Associated Press