Empowering Life with Art
First generation artist draws on Diaspora
12/23/2020, 12:35 p.m.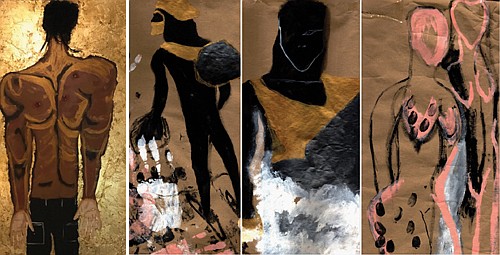 A first generation African American artist from Portland is getting some deserved recognition for her paintings, works that uplift, empower and identify the state of our community.
Annabelle Araya was born in Eritrea and immigrated to Portland under a refuge program. Her work has been selected for display in 2021 at the Jordan Schnitzer Museum of Art at Portland State University.
Araya is one of 20 Black Lives Matter artists the museum recently announced it was supporting by awarding them each a $2,500 grant to use their voice, experience and artistic expressions to reflect on social justice efforts in response to systemic racism.
"I want to keep hope alive through my art, to transition the state of mind of self awareness," Araya said. Her artistic medium reflects on the Diaspora of Africans to the Americas, past to present.
"I touch past and present and convey the fluidity of the joys, sorrows, trials, tribulations and aspirations of my people. If you take note, I go from childhood to the natural progression to the elders. A very traditional African transition. We honor our elders."