Memorial for Esteemed Pastor Bethel
Mayor orders flag at City Hall lowered in honor
12/30/2020, 10:22 a.m.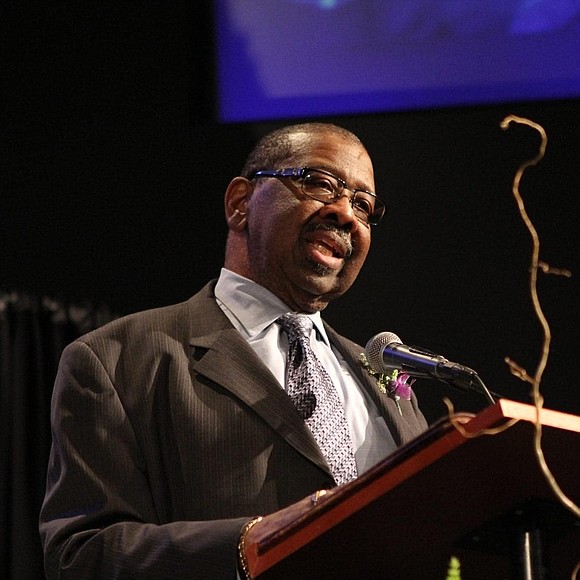 Mayor Ted Wheeler today requested the flag at Portland City Hall to be flown at half-staff in honor of the late Rev. Dr. T. Allen Bethel, in response to the late pastor's memorial service today and requests from Gov. Kate Brown and Dr. Bethel's family.
Dr. Bethel, who served as pastor of Maranatha Church in Portland for 26 years and was an esteemed civil rights leader, passed away on Dec. 20 at the age of 67.
The northeast Portland church will live-stream Bethel's memorial service today on the church's Facebook page and YouTube channel beginning at 11:30 a.m. Participants will include daughter Monica Bethel and church Pastor Alonzo Chadwick Sr.
In his proclamation, Wheeler credited Dr. Bethel for advancing justice for African Americans in Portland in a variety of ways, including serving on the Board of Directors for TriMet, Portland Parks & Recreation, Oregon League of Minority Voters and as President of the Albina Ministerial Alliance.

"Portland and Oregon are stronger, more resilient and more united because of Dr. Bethel's lifelong work," Wheeler said. "Dr. Bethel's legacy and vision will carry on for generations because he was an influential leader that built bridges across differences, envisioned solutions to our City's challenges, and invited and challenged all of us in enhancing and enforcing civil rights protections for all."
Bethel also served on the boards of Warner Pacific College, the Oregon Trail chapter of the American Red Cross and the North Portland Bible College.
"The Rev. Dr. T. Allen Bethel was a prophetic voice who preached a message of fierce justice. He believed we had an obligation to free people from oppression. So Dr. Bethel championed police reform, an end to gun violence, and a better Portland for young people. He was a friend," the Rev. Dr. Chuck Currie wrote in a social media post.
"Dr. T. Allen Bethel was a strong and eloquent voice in Portland who brought grace and wisdom in his work for justice and a stronger community," wrote U.S. Sen. Ron Wyden.
Bethel earned a bachelor of theology degree from Kansas City College and Bible School, graduating cum laude with further study from the Nazarene Theological Seminary. He also had a master's in religious education from Gordon Conwell Theological Seminary and an honorary doctorate from the Southern California School of Ministry.