The Legacy of Kobe Bryant: In His Own Words
He shared his work ethnic mantra with the world
Curtis Bunn | 2/3/2020, 12:47 p.m.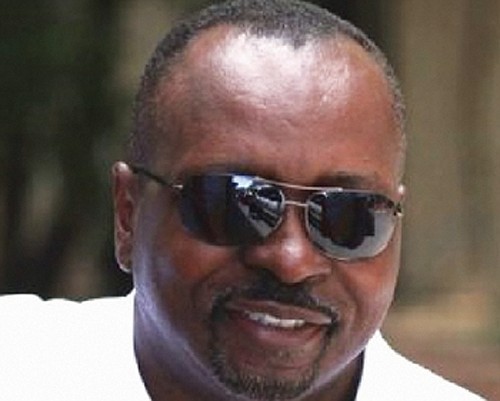 "If you're afraid to fail, then you're probably going to fail," said Bryant. "My brain, it cannot process failure. It will not process failure, because if I sit there and have to face myself and tell myself, 'You're a failure' ... I think that's almost worse than death."
He was a constant thinker, a musing adventurist who won his 2018 Oscar for an animated short, "Dear Basketball," with music by "Star Wars" composer John Williams. He patterned the pace and momentum of some games on Beethoven's Fifth Symphony. He thought of himself as a symphony conductor, leading the Lakers and their global legion of fans in one orchestrated aria after another.
And the ensemble of his opponents never intimidated him.
"The last time I was intimidated was when I was six years old in karate class," he said. "I was an orange belt and the instructor ordered me to fight a black belt who was a couple years older and a lot bigger. I was scared s*tless. I mean, I was terrified, and he kicked my ss."
"But then I realized he didn't kick my *ss as bad as I thought he was going to and that there was nothing really to be afraid of," Bryant said. "That was around the time I realized that intimidation didn't really exist if you're in the right frame of mind."
He shared that mantra with his daughters, including his basketball-loving 13-year-old Gianna, who perished with him on Sunday. He coached her team, basked in her passion for the game, and was proud she adopted his assertive attitude.
"The best thing that happens when we go out," Bryant said, "fans will come up to me and she'll be standing next to me and they'll be like, 'Hey, you gotta have a boy! You and [wife Vanessa] gotta have a boy to have somebody to carry on the tradition and the legacy.'"
And Gianna, he said, replied: "Hey, I got this! You don't need a boy for that.' "
Kobe smiled a daddy's grin, broad and knowing. It was a proud moment for him.
"Have a good time," he said. "Life is too short to get bogged down and be discouraged. You have to keep moving. You have to keep going. Put one foot in front of the other, smile and just keep on rolling.
"It's the one thing you can control. You are responsible for how people remember you or don't. So, don't take it lightly."
Curtis Bunn is a writer for the Urban News Service, a division of Zenger News.