In Loving Memory
Rodney Keith Bickham July 6, 1951 -- Jan. 8, 2020
2/18/2020, 10:54 a.m.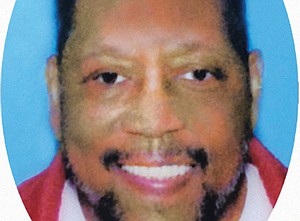 Some may fondly remember him as "Party Time" or "PT." Rodney Keith Bickham unexpectedly passed away on Jan. 8, 2020. He is survived by 5 children, 12 grandchildren, a grandson-in-law, his friend first and then lover/partner for 40 years and stepmother to his children -- Carolyn D. Grenfell, 2 of the 3 mothers to his children, a brother in California, 2 sisters, and best friend since kindergarten Jimi Johnson, among many other friends.
Although he resided in Newberg for 37 years, he never forgot his connection to his childhood years and original community. He attended Boise Elementary School followed by Jefferson High School. One year of high school was spent with his dad in California at Jefferson High School in Compton, then returning to Jefferson in Portland to graduate with his class of 1969.
He also attended the University of Oregon and Portland Community College Culinary. He was baptized at and a member of Vancouver Avenue First Baptist Church.
Rod had a number of jobs in his younger years. He ended his career at Oregon Health & Science University after 20 years of cooking for patients with special diets and visitors, catering and managing meals. He was forced to retire in 1996 due to health reasons.
Carolyn and Rod moved to his stepdaughter Richelle's house in Multnomah Village 3 years ago to be cared for. He will be truly missed by many. He was a very sensitive man, fun loving, and he definitely liked to party!
A scattering of his, his mother's and his sister's ashes during a private family memorial by charter boat will take place at Depoe Bay on July 6, 2020, followed by an early dinner.