Wrongful Arrest
Settlement leads to more investigations
2/18/2020, 3:01 p.m.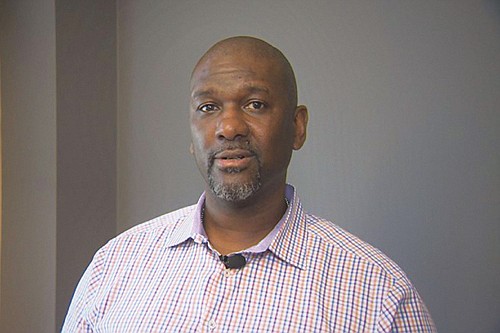 Multiple police investigations looking at possible misconduct have been sparked after the story of a Portland African American man who was the alleged victim of a racially-motivated harassment in 2017 by a towing company employer and the West Linn Police Department, actions that also enlisted Portland's former gang enforcement team to make an arrest during a traffic stop.
Since the case of Michael Fesser, 48, was reported last week by the Oregonian, new investigations have started in Clackamas and Multnomah counties, the Portland Police Bureau and city of West Linn. Oregon Sens. Ron Wyden and Jeff Merkley and Congressman Earl Blumenauer have also asked the U.S. Attorney for Oregon to investigate possible civil rights violations.
In addition, Portland City Commissioner Chloe Eudaly has directed the Portland Bureau of Transportation to sever its contract with A&B Towing, the company at the heart of the harassment claims and Fesser's former employer.
Fesser this month won $600,000 in a civil suit against West Linn police, claiming he was targeted for arrest as a favor to a fishing buddy of former West Linn Chief Terry Timeus. The fishing friend was Eric Benson of A&B Towing, Fesser's employer at the time who accused Fesser of stealing money from the company. The lawsuit claimed two West Linn detectives and Timeus worked with the employer to fabricate a theft case against Fesser just as Fesser was alleging racial discrimination on the job because he was black.
Saying she was sickened by Fesser's wrongful arrest, Portland City Commissioner Eudaly last week released a statement, saying she's instructed Portland Bureau of Transportation to cut ties with A&B Towing, which currently holds one of the main towing contracts with the city.
The Clackamas County District Attorney's Office will conduct a review to determine if officers involved committed crimes and whether action should be taken to avoid putting future cases in jeopardy. Portland Police Chief Jami Resch has called for an internal police investigation.
The Multnomah County District Attorney's office also announced it would initiate a review of what led to Fesser's arrest, including the involvement of the city's gang enforcement team.
Current West Linn Police Chief Terry Kruger said in a statement that the department would fully cooperate with the investigations, and that like many, he was deeply troubled and angered by the full weight of the allegations. He said the only remaining member of the West Linn police department associated with the Fesser case was put on paid administrative leave pending the final outcome of the Clackamas County District Attorney's investigation.