Music Video Leads to Firearm Charges
Portland men arrested
1/7/2020, 4:27 p.m.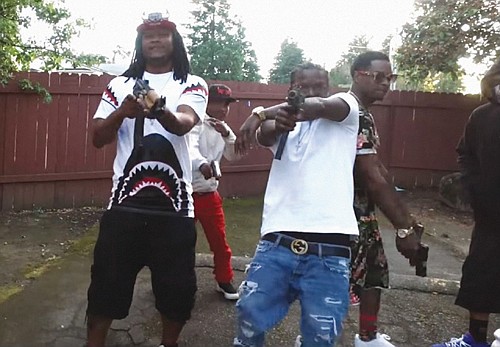 Two Portland men have been charged with possessing the same stolen handgun after a music video that glorified firearms was investigated by Homeland Security.
Christopher Eugene Miller, 28, and Kebrin Larry Jones, 27, are charged by the U.S. Attorney for Oregon with unlawfully possessing a stolen Taurus model PT-845, .45 caliber handgun.
Miller and Jones joins Desmond Boris Washington, 34, also of Portland, who was previously charged in a separate criminal case for unlawfully possessing the same handgun. All three men are convicted felons and not permitted to possess firearms, prosecutors said.
Agents recovered the stolen firearm while executing a search warrant on Washington's Portland residence. The men memorialized the firearms in a music video posted to YouTube, authorities said.
Miller was arraigned Tuesday. Jones was arraigned separately last week and Washington awaits a three-day trial beginning March 3.