Hedwig and the Angry Inch at the Armory
Local actors front award-winning rock musical
Darleen Ortega | 1/14/2020, 12:25 p.m. | Updated on 1/14/2020, 8:36 a.m.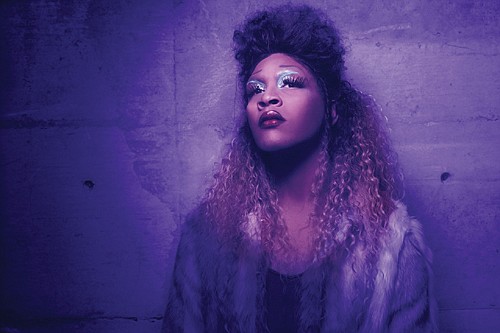 In these hands and in these bodies, the music and guts of the show come alive. Hedwig's story has always been one of fighting to be loved, fighting to be seen. Inside a black body, that story rings more deeply. The fight for identity, the creativity stolen and colonized, the struggle for love and a persona that is whole and truly one's own, the ways being a hurt person can turn one into a person who hurts--all of these aspects of Hedwig's personality and her entanglements with Tommy Gnosis (the more-famous off-stage performer and Hedwig's former lover who built his fame on Hedwig's creativity) and Yitzhak, who Hedwig holds back and abuses, resonate here in new ways. Curtis and Tell absolutely convince in every moment; both sing with voices that make you believe in their dreams of stardom and at the same time make you understand why it has eluded them. And the movement and costume design inspire an appropriately fine mixture of cringes and admiration. You feel Hedwig fighting for something that sometimes only she can see.
I left identifying with Hedwig in ways I never had done before; this production is a better and deeper container than I have yet experienced for what is heroic about a struggle to be truly oneself. It deserves an enthusiastic audience, and especially more audience members of color.
Darleen Ortega is a judge on the Oregon Court of Appeals and the first woman of color to serve in that capacity. Her movie and theater review column Opinionated Judge appears regularly in The Portland Observer. Find her review blog at opinionatedjudge.blogspot.com.