Honoring Martin Luther King Jr.
Church celebrations empower the dream
1/14/2020, 11:59 a.m.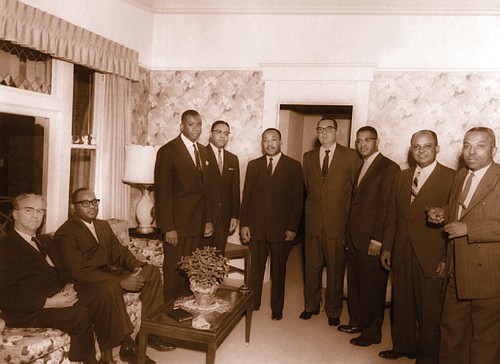 Vancouver Avenue First Baptist Church, 3138 N. Vancouver Ave., invites the community to join them for its annual Drum Major celebrations honoring Dr. Rev. Martin Luther King Jr.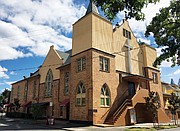 Two special events will be held over the MLK holiday weekend, a "Salute to Greatness" awards and scholarship luncheon on Saturday, Jan. 18 at noon, and a community wide interfaith church service on Sunday, Jan. 19 at 2 p.m. with musical entertainment and special speakers, including keynote speaker Dr. Miles Davis, the first black president of Linfield College, and greetings from Oregon Gov. Kate Brown, Mayor Ted Wheeler and other government leaders.
Saturday's event will honor community leaders as drum majors for progress, living up to the ideals of the late civil rights leader. Ms. Rukaiyah, the chief investment officer of the Meyer Memorial Trust and chair of the Oregon Investment Council, will be the luncheon's keynote speaker.
The theme of Sunday's community service is "Now is 'still' the time!" The Pacific Youth Choir under the direction of Mia Hall will render music as will the Linfield College Choir under the direction of Dr. Anna Song.
The public is encouraged to attend both programs.
"In times like these, it is imperative that we gather as community to work together, celebrate together, and collaborate together to ensure a vibrant, inclusive and constructive future," said Vancouver Avenue First Baptist Pastor J.W. Matt Hennessee. "The spirit and legacy of Dr. King, Mrs. King, Mrs. Parks, President Mandela, Malcolm X and so many who came before us is what gives us encouragement and hope that we will overcome the difficulties, stresses and strains of now and continue to build the 'Beloved Community.'"
Vancouver Avenue is one of the oldest African American congregations in Portland and the only church in Oregon where Martin Luther King Jr. addressed what he called the Beloved Community in November 1961 as part of his trip to the Pacific Northwest during the Civil Rights Movement.