New Low Carb Bread
Ideal for those in low-carb diet.
1/14/2020, 12:14 p.m.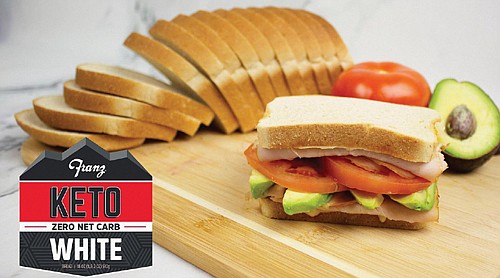 Franz Bakery is ringing in the New Year by introducing a new bread with no carbs, no added sugar and is high in fiber. The northwest's family-owned baking company's new KETO white bread is building upon the resurgence of low-carb dieting and a growing demand for healthy low-carb baked goods.
At only 40 calories per slice - it's ideal for individuals on a keto or low-carb diet. Gone are the days of having limited options for making an excellent sandwich with low carbs. Now, there's an excellent option available from Franz.