Putting Kids and Families First
Bahia Overton is new leader for Black Parent Initiative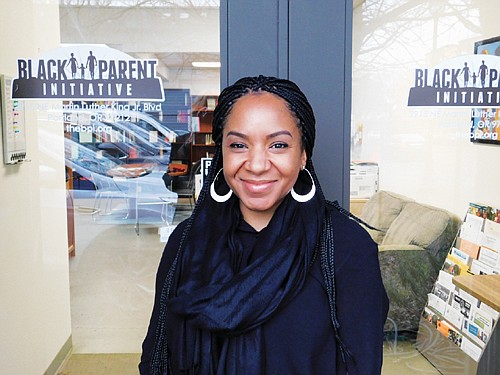 A frequent problem facing teachers, social workers and others providing resources to African-American children and their families is a lack of cultural awareness, since most of them — in the whitest major city in America — are white, which can lead to unintentionally missing cultural clues.
Bahia Overton, the new executive director of Portland's Black Parent Initiative, has been on the job for less than a month, but her direction is clear: To improve the cultural awareness social workers and others have in providing resources to the black community and grow support for programs the group sponsors to help black kids and black families become successful.
The Black Parent Initiative has been helping families attain educational success for their children while also helping the entire family achieve financial, educational and spiritual growth since its founding in 2006.
Programs start at birth, with BPI's Sacred Roots Doula program, where trained professionals help families through the entire birthing process, from pre-natal counseling to home visits after the baby is born.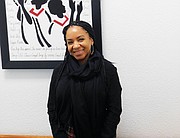 The agency also offers breastfeeding and lactation education and support, including home visits. The idea is for African American women to have the best possible circumstances for bringing babies into the world, and then to prepare them for educating their children to eventually become self-sufficient adults.
Overton, whose first name is pronounced Ba-HEE-ah, said BPI also offers employment and financial counseling and even provides help with in setting up bank accounts including a nest egg to help people get started.
"We try to help families with employment instability to become stabilized through coaching, and we partner with Worksystems Inc., Portland Public Schools, Multnomah County Health Department" and other community organizations, she said.
"We are uniquely at the beginning of the development continuum," she said. "We have this kind of "born to learn" program and what we are doing with parents and mothers – before they give birth – to help prepare them for educating their children."
That's just the beginning, she said, and after home visits are complete, BPI steers parents toward educational programs such as Albina Head Start and KairosPDX, a public charter school and nonprofit with the goal of closing the education achievement gap for black children.
"Those are very culturally specific and affirming organizations that serve a large population of our community members – African and African American and African American bi-racial families," she said. "We just want to make sure that we're strong on the front end of that continuum, making sure that all the services that we offer have sustainable funding streams, that people understand how they're all connected to learning, and how learning is very much connected to being able to be stable and also support social and emotional wellbeing. Those are all things that are very critical to this community."
Overton said that BPI has seven full-time staff members, two student interns, a student with a bachelor of social work, and will soon have several students getting their master's in social work.
The agency is outgrowing its space at 2915 N.E. Martin Luther King Jr. Blvd., and will soon be looking for a new home, she said.