Beauty Explored in 'African Mean Girls Play'
Comedy tackles teen challenges
1/22/2020, 11:32 a.m.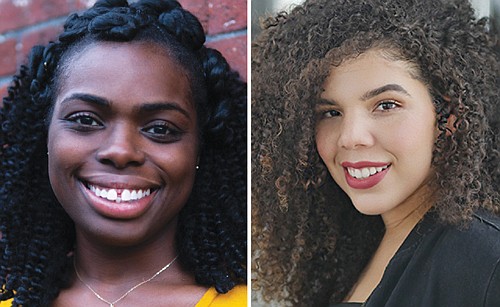 The breakout hit comedy 'School Girls' or 'The African Mean Girls Play" by Ghanaian-American playwright Jocelyn Bioh explores the challenges facing teenage girls across the globe and cautions that while beauty may be only skin deep, its pursuit can cut much deeper.
A historic first time co-production between Artists Repertory Theatre and Portland Center Stage at the Armory, the play was inspired in part by Bioh's mother's time in a boarding school in Ghana and the author's own experience at a boarding school in Pennsylviania.
School Girls tells the story of Paulina, the reigning Queen Bee of her exclusive private school, who has her sights set on the Miss Ghana pageant. But the arrival of a new student with undeniable talent, beauty and light skin captures the attention of the pageant recruiter and nearly topples the social order of Paulina's friends.
"Oftentimes, the stories about Africa that are being served up are usually tales of extreme poverty, struggle, strife, disease, and war," said Bioh. "This narrative is a dangerous and calculated one, and it has always been my goal to present the Africa I know and love so dearly. School girls was my first produced play, and I'm so thrilled at the reception."
Preview shows began over the weekend at Portland Center Stage at the Armory, downtown. Opening night is Friday, Jan. 24 and the show closes on Feb. 16
Various community events will be held surrounding the show, including a pre-show reception with the Ghana Association of Oregon, a dramaturgy class taught by cast member Kisha Jarrett, and discussions with cast, crew, and community guests. For tickets and more information, visit pcs.org/schoolgirls or call 503-445-3700.